Surrey, Warlingham Autumn Foraging Course
Day : Friday
Date : 11/10/2019
Time : 11:00 am - 2:30 pm (Approx End)
Meet Point :
Address
The Harrow,
309 Farleigh Road,
Warlingham,
Surrey,
CR6 9EL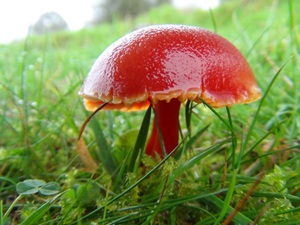 In the autumn months we expect to find a variety of fruits and mushrooms including a beautiful display of brightly coloured waxcaps.
We will be meeting outside the Harrow at 11am.
We recommend you bring
Comfortable, weather appropriate clothing and footwear
Camera
Note pad/pen
A drink
Drinks at the pub are not included.
Under 12 year olds can come for free, within reason; but please let us know how many will be coming in advance.
2:30pm is only an approximate finish time and depending on certain factors, the course could run until 3pm.