Contact Us
If you would like to contact us regarding a private course enquiry please fill out the form on our private events page here.
You can phone us on 01981 590 604 or if it's urgent feel free to call on 07971 411 875
Please fill out the form below and we will contact you as soon as possible.
NB If you have an identification query please include pictures, ensuring that there is only one species needing identification per message to reduce the risk of confusion. I.e if you need to know about 3 different types of mushroom please send 3 separate messages.
Although we are more than happy to help and keep you safe we do request that you first check the guide and any books you might have.
We will always endeavour to be as accurate as we can possibly be, however without seeing the plant/mushroom firsthand we can never be 100% certain. Therefore we will not be held responsible for any misidentification. The guide, our book and other recommended publications are there to help keep you safe. Only eat a wild food if you yourself are 100% sure what it is.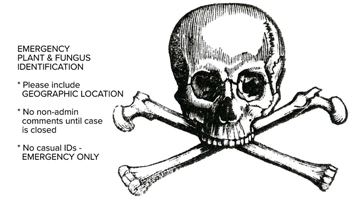 EMERGENCY: we are not always around to ID things for you so if you think that you have consumed a poisonous plant or mushroom and you need an immediate identification then you can post in this Poisons Help Emergency Identification Facebook group here. This group has over 100 experts on hand to quickly identify plants and mushrooms in emergency situations. Please adhere to the rules of the group and ONLY POST IN THE GROUP IF IT IS AN EMERGENCY. If you just have a general ID query then send it to us using the below contact form and we will get back to you as soon as possible.
Alternatively you can email us using [email protected]
Our mailing address is:
Byford Court, Byford, Hereford, Herefordshire, HR4 7LD
Wild Food in the UK Ltd
Registered Company No. 08503077