Surrey, Guildford, Chantry Woods Summer Foraging Courses
Chantry Woods' approximately 200 acres of woodlands are home to British Oak, Ash, Beech, American Redwood and Fir to name but a few, making it ideal for summer and autumn foraging.
Being on the outskirts of Guildford these courses can be easily reached from Woking, Farnborough, Farnham, Leatherhead, Aldershot and Weybridge.
We will meet at the car park. The course starts with a short introduction on what to look for, our foraging code and a brief of the Countryside Act, where it relates to foraging.
Then we'll set off on a roughly 2.5 hour, slow-paced walk around the woods, teaching you how to identify the different plants, flowers, fruits and mushrooms that we find.
We will stop along the way for some seasonal homemade refreshments such as our lovely wild mushroom soup or fruit leathers.
After the walk we will end the day with a tasty wild food lunch based on what we have found. All of our food is seasonal so what we make depends on recent weather and what is around at that time of year. In summer we'll make good use of the wild greens, berries and mushrooms, and autumn will bring an array of tasty wild mushrooms.
After the course, we will email you a list of everything we talk about on the day to help you to remember what you have learnt.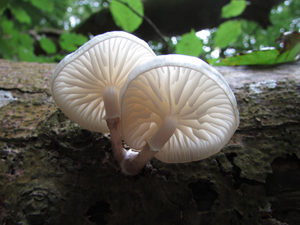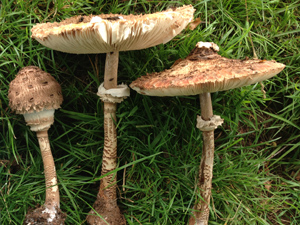 At the Halfpenny Lane Car Park.