Foraging Courses for Mushrooms and other Wild Foods – all over the UK
We have a genuine love of wild British food. There is an abundance of edible plants and mushrooms that grow in the UK, and knowing what you can and cannot eat from your local woods will enhance your walks as well as your diet. Much of what you can pick in the UK whilst foraging would be considered food for fine dining, and often beyond a normal household budget. So why not learn how to find it for free?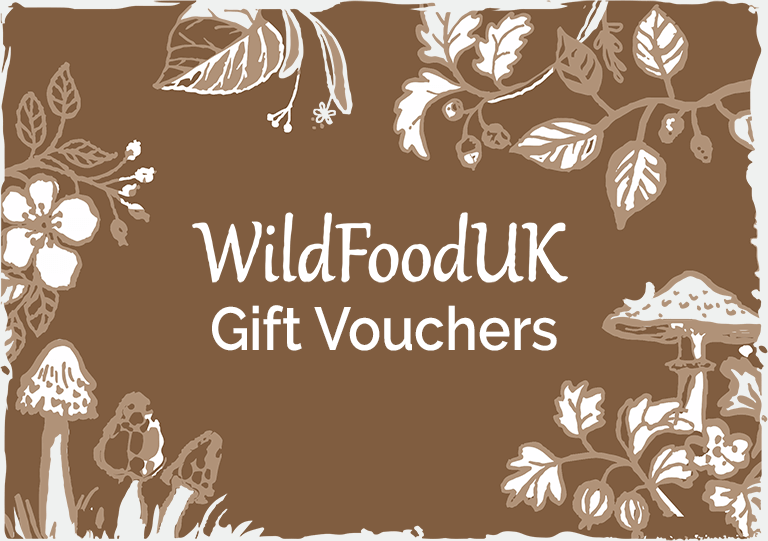 UPCOMING FORAGING COURSES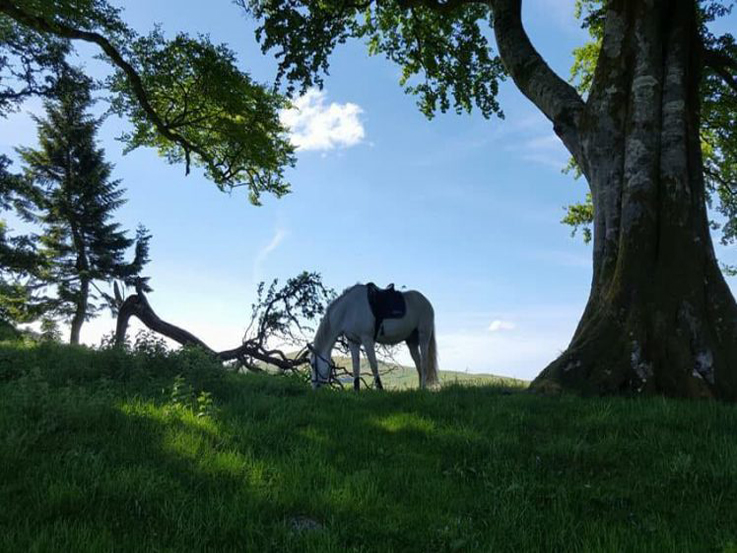 01-03-19 to 25-05-2024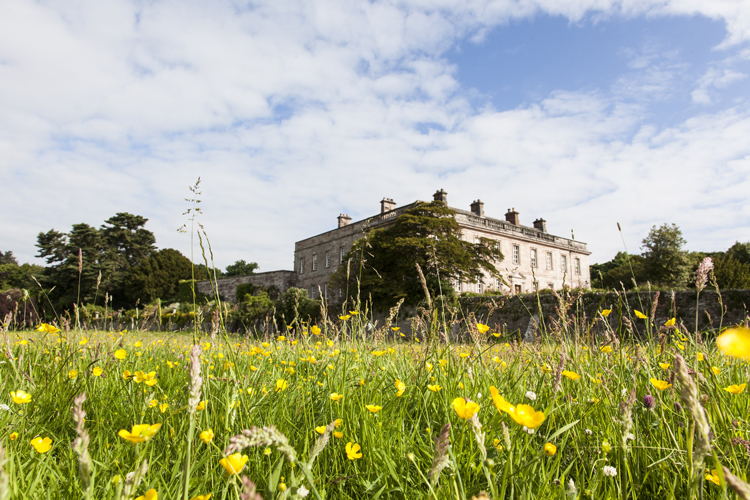 01-02-2019 to 31-12-2023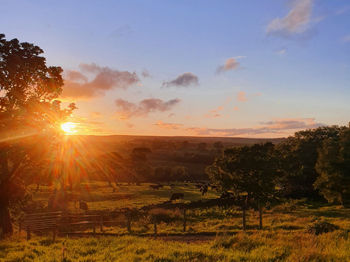 01-03-2019 to 17-05-2024
Anthony and Erica, The Chicken Tree
"Hi. We just wanted to send you a message thanking you for all your videos on YouTube. The knowledge we have gained from you has given us a new way of appreciating fungi. Since finding your videos we have gone down a five year rabbit hole in to understanding our surroundings and are now in the process of  going off grid and living a self sufficient life. Your videos were one of the initial things that gave us confidence and motivation. Thanks you. Anthony and Erica"
Anthony and Erica, The Chicken Tree
Stacey, Google
"On behalf of the Google team, I wanted to say a big thank you for leading such a fun and educational course. Everyone enjoyed themselves and the mushrooms we ate for lunch were so tasty. We all learnt a lot and have been talking about the various mushroom types we encountered (luckily these notes will help refresh our memory!)."
Stacey, Google
David Tonkinson
"I did the course with Phil yesterday at Cannock chase and I wanted to say how good it was. Learnt so much about mushroom foraging and am now confident on picking certain types. Exactly what I wanted to achieve.
Thank you"
David Tonkinson
Steve Charters
"I just wanted to add how much the three of us enjoyed this course. Informative and fun - so thanks very much for providing it, and the friendly and inclusive way it was delivered. Love to come back again in the future, in another part of the UK."
Steve Charters
Carol Hopkins
"We had a fantastic afternoon with Phil in Thetford forest. He was very knowledgeable, but also very good at communication with us. We had great fun and learned  many new things. The food was fantastic and the it was so kind of Phil to go to all that trouble. We would love to come to another event and it has encouraged us to keep going with the foraging. Thank you for a splendid afternoon."
Carol Hopkins
Greg, North Devon
"This was a very enjoyable course and would recommend to anyone. Excellent value for money."
Greg, North Devon
Alan and Angela Colbridge
"Thank you so much for a really brilliant day. It exceeded all expectations. Thank you also for the very informative and useful email, which we will be using. Hope to see you at another foraging event and hoping to bring a friend with us who we know will love this."
Alan and Angela Colbridge
Jess Moore
"A huge thanks for the foraging experience last week, we had such a great afternoon and learnt so much. Couldn't recommend it enough. We all enjoyed a lovely weekend, and will be planning an annual foraging trip in the future. New Forest or Scotland next year!"
Jess Moore
Andrew Ledger
"Dear Marlow & Eric,
Thanks guys for a really insightful afternoon. We've just fried up our bag - delicious!!" 
Andrew Ledger
Antony Sargerson
"Brilliant, delighted to have found this site...Found my first edible mushrooms tonight! Thanks."
Antony Sargerson
Cara Roberts
"My Dad and I thoroughly enjoyed Sundays course!! See you on the Spring Walk x"
Cara Roberts
Cheskie Baker
"We had such a fantastic day learning about the mushrooms and plants that grew near us - we are eating our giant puff ball tonight!
Thank you x"
Cheskie Baker
Elliot Stroud
"Hi Wild Foods.
Had a great time with Eric in Mortimer woods today. Easy to remember rules on what to do, can't wait to take the family out foraging.
Cheers for the experience and food at the end. Will be recommending this course to friends.
Thanx, Elliot Stroud"
Elliot Stroud
Jo Smyth
"Hi thanks for a fabulous course today. I learnt so much and I am amazed at the plant knowledge you guys have. I will never look at a hedgerow in the same way again :). We were so blessed with the weather too. xx"
Jo Smyth
Ben Dawlatly
"Alba and I were on the forage on the 28th. I went out the next day and picked some field blewits.
Just wanted to say thanks again for an amazing day and for sharing your passion and knowledge."
Ben Dawlatly
Nikita Devoy
"Thank you for a great course today, and sharing your passion for what you do.
It's improved our confidence no end. And he didn't take much convincing to explore fungi foraging next.....many thanks."
Nikita Devoy
Mike Fell
"Hi!
Had a great time at the session today -- thanks again! If you could sign me up to your mailing list that would be great. Hope to see you again in autumn.
Cheers, Mike" 
Mike Fell
Anne Foster
"Thanks for a fascinating walk in Warlingham on Saturday, we learned a lot! Had the St George's mushrooms for breakfast, lovely! Looking forward to another trip soon. Cheers Anne and Gary."
Anne Foster
Fran Hale
"Thank you so much Eric and Marlow for a great afternoon foraging in Exeter. We learned so much and enjoyed tasting the different flowers and leaves we found. Most educational and also good fun. And the soup was delicious! Thanks again, see you on another one :)"
Fran Hale
Wendy Reid
"I found some shrooms growing in my garden and thought of them to be a nice tasty treat, low and behold after using your website I found them to be poisonous and can be deadly if eaten! Luckily I did not use them before checking. Thank you for probably saving 2 lives, at least!! They were the brown roll rim. Thanks again."
Wendy Reid
Ana Vidal-Guardia
"Just wanted to thank you for a fantastic day of discovering and good company. You both are a bundle of knowledge. Hope to repeat the experience sometime in the future."
Ana Vidal-Guardia
Tanya Pemberton
"Benjy and I really enjoyed the walk. It's amazing that if I put anything green on his plate he usually pokes it suspiciously before declaring he won't eat it, but when we went round on the walk he was keen to eat everything you showed him! If I want him to eat salad I obviously have to go foraging with him beforehand... Thank you!"
Tanya Pemberton
Nici Richter
"Thank you for this wonderful website! Inspiring!"
Nici Richter
Liz Brewer
"Ken & I really enjoyed the course today - definitely one of the best presents we've had. We hope to make it to an autumn forage and thanks for a brilliant day - Alfie was the icing on the cake!"
Liz Brewer
Dave Meldrum
"Hello Marlow,
Both myself and my wife would like to thank you for the foraging course which we thought was perfect for beginners and gave us a taste of what could be a great pastime."
Dave Meldrum
Peter Falconer
"I was on your course in Woking today and had a tremendous time. Not only did I learn lots, but your enthusiasm was incredibly infectious and I'm already excited about my next trip! Great day- thank you both!"
Peter Falconer
Dave Whitmore
"Thanks for a great day in Little Hereford on the 18th. I thoroughly enjoyed it. Lovely location, great walk with really useful information and some surprising flavours. Hope to see you later in the year for another forage.
All the best
Dave"
Dave Whitmore
Michael Ackerman
"Thank you for a delicious, well-organised and inspirational introduction to foraging. My £2.50 blewitts which I ate on Saturday evening were all the more tasty with the thought that I'll never be buying them again.
Best wishes."
Michael Ackerman
Alex Stevenson
"Hi Guys, just wanted to say thank you for a brilliant afternoon foraging on Friday. Rachel and I really enjoyed it. We've definitly got the foraging bug now and hope to come back for another session in the summer.
Best wishes,
Alex"
Alex Stevenson
Eloise
"Thank you Marlow
It was a lovely day - great to learn so much. Cooked the mushrooms with olive oil in the oven and had them with the wild salad for a starter.
I'm going to print all the links and go walking with my Dad this weekend in and around Shrewsbury. I'm going to book more courses - great presents.
Thank you!" 
Eloise
Simon
"Dear Marlow and Eric,
That was just the most wonderful trip for me today. I was running-in-the-head to remember it all. Child's play for you. But for me....it was just brilliant.
Thank you for your generosity. The soup and pasta : everything.
I am gonna try to learn what I can from you, as often as I'm able.
All the very best."
Simon
The Ritchie Family
"Hi Marlow
Thanks for this which ices a very special cake. The whole family had a great day, learnt a lot and enjoyed your food, wisdom and excellent manner with adults and kids alike.
I am grazing the Hawthorn with gusto and your sorrelled version of wild garlic pesto is going down a storm.
Hope to see you again soon.
Best wishes"
The Ritchie Family
Chris & Steve Hiller
"Hi Guys,
Thanks so much for the info, the forage in Lustleigh was a great experience. The mushroom soup tasted so intense we are still talking about it, we are recommending the experience to all family and friends,
thanks again."
Chris & Steve Hiller
John Denton
Hi Marlow and Eric
"I just wanted to say a huge thank you for the foraging course last week at Ashton-under-Hill. I must admit my grandson Alex enjoyed it as much as I did and thank you for including him in so well."
John Denton
Pam Harper and Mike Barnes
"Thanks ever so much for this. We had a really great time, learnt so much and the foraged meal at the end was very tasty. Fabio was so engaging and so knowledgeable. We shall certainly keep on recommending the company very highly to others."
Pam Harper and Mike Barnes
Andrew Higgs
"The walk today on Farleigh Common was very enjoyable and informative. I was especially excited to find the pignut, as I've never had enough knowledge (nor courage!) to identify this member of the umbelifer family. Fabio was very friendly and hugely knowledgeable about the subject, and the surprise hogweed soup enroute was delicious! Recommended!"
Andrew Higgs
Vanessa Brown, Quinine Design
"We just wanted to say a massive thank you for our forage yesterday – we all have nothing but praise for the day and all our new knowledge, the food and treats were awesome. Thank you so much and we are looking forward to our course notes ☺"
Vanessa Brown, Quinine Design
Steve Hemmings
"Many thanks Marlow for an excellent foraging course last Sunday in Ashton Under Hill, and a lovely lunch as well. A great day out and I enjoyed every minute of it (especially in that lovely weather)."
Steve Hemmings
Paul Haywood
"Hi, could you pass on my Thanks to Eric for Saturdays course, I found it incredible the amount of knowledge he was able to pass on and I learned a lot about wild food and will find it very useful in my cooking. Also the information on plantain was invaluable as my little boy fell in stingers and rubbing the plantain on them really helped.  I will definitely be booking a spring course next year."
Paul Haywood
Helen Buttery
"Thank you all for the fabulous day,  I really enjoyed it as did, I am sure, everyone.  I'll be keeping an eye out for another day with you! Wishing you all great things in your venture."
Helen Buttery
Mark & Rosalind Butterworth
"We just wanted to write a quick email to say thank you for the course. Roz and I had a great time and we are already looking to see if we can "up" our skills and put them to practical use. The day was interesting and fun and Eric was a great guide. Thanks and hope to see you again in the future."
Mark & Rosalind Butterworth
Sam Haydon, Shukers Land Rover Ludlow
"We worked with Wildfood UK on a recent event for Land Rover and they were wonderful. Our guests had a great day and found the team to be passionate, knowledgeable and fun! A brilliant day was had by all, I would highly recommend them."
Sam Haydon, Shukers Land Rover Ludlow
Peter Randall
"Just wanted to thank you for a really enjoyable day out. Whether the family will believe my new found knowledge on edible mushrooms remains to be seen but they will at least be forced to eat a 'hedgerow salad'. Lunch at the end was great – certainly need to sniff out a few Boletes of some sort and try them out."
Peter Randall
Sheila Sargeant
"Absolutely LOVED the hours we spent in our group. Your knowledge is immense. Your foraged food was absolutely delicious. Thank you."
Sheila Sargeant
Isabelle Hanlon
"Thank you so much for a wonderful afternoon on Sunday.  I'm amazed at how informative the course was, opening up an old world I used to inhabit before getting bogged down with career stuff!"
Isabelle Hanlon
Andy Harnell
"Many thanks for the email with all the details and reference material. Very comprehensive and helpful. I thoroughly enjoyed the foraging event. It was really interesting and informative. This is another aspect of nature in which I can try to expand my knowledge during walks! Thank you to all involved. Keep up the good work!"
Andy Harnell
Kate Gallagher
"We really enjoyed the foraging session at the hen do; a few of us have already been out there, spotting mushrooms, yarrow, pineapple weed, and more. It's really inspired us. Please thank the guys."
Kate Gallagher
James Taylor
"Thanks to both Marlow and Eric for a great day foraging in Cardiff, both my daughter Aimee and myself enjoyed and learned loads, we hope to attend the next course later in the year."
James Taylor
Tim Edwards
"Thanks for sharing your knowledge with us on yesterdays forage at Ashton under hill, I really enjoyed the experience, and the treats on the way round and the excellent foragers lunch at the end. Looking foward to receiving the notes. I learned so much in such a short period it was quite a surprise how much you can gain from real experts in a short period."
Tim Edwards
Dawn Assefa
"Thank you Marlow and Eric for your warm welcome on yesterday's foraging day, my daughter and I had a wonderful time, your tutorial on edible wildlife and safety tips has left us confident that we can enjoy picking a veritable feast on our walks in local woodland and parks for now on, we look forward to coming on another course."
Dawn Assefa