Yorkshire Dales Spring Foraging Course
Day : Friday
Date : 03/05/2024
Time : 12:00 pm - 3:30 pm (Approx End)
Meet Point :
Address
The Fountaine Inn,
Linton,
Linton in Craven,
North Yorkshire,
BD23 5HJ

We will be meeting outside the Fountaine Inn at 12pm.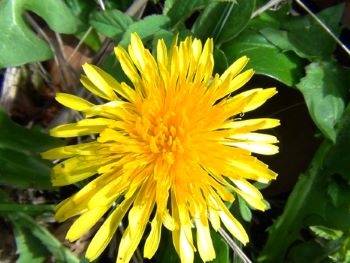 All our courses start with a talk on our foraging guidelines. We'll then set off for roughly a 2.5 hour, slow-paced walk around the area, identifying the edible plants and mushrooms that we find, and picking some for the meal later on. We'll also identify the poisonous species and learn what to avoid when foraging. Along the way, we'll stop for some pre-prepared wild food treats. At the end, we'll create a meal based on what has been found. Then after the course, you will be emailed course notes to help you remember everything you have learnt.
For your day, we recommend you bring
Comfortable, weather appropriate clothing and footwear
Cup to try our drinks/soup during the walk
Plate and cutlery for the meal at the end of the course
Water / drink to stay hydrated
Camera, note pad & pen
Under 12 year olds can come for free, within reason; but please let us know how many will be coming in advance so that we can make catering arrangements.
3:30pm is only an approximate finish time and depending on certain factors, the course could run until 4pm.
Please note that 4pm is only an approximate finish time, which may alter depending on circumstances on the day.