Hampshire, South Downs Spring Foraging Courses
Queen Elizabeth Country Park is situated just north of Waterlooville. With the A272 to the North and the A27 to the South, it is within easy reach of Portsmouth, Winchester, Chichester, Fareham and Eastleigh.
This impressive 1,400 acre Country Park sits in the midst of the South Downs and includes a mixture of open grassland, dramatic downland and vast woodlands. This provides a diverse habitat for a wide range of wild plants and mushrooms to flourish throughout the year. Opened by The Queen in 1976, the park was once called Buriton Forest and hosts the highest point on the South Downs National Park at Butser Hill.
We will meet in the car park outside the Visitor Centre or the bottom field, please check the individual course page to find your meeting point. The course starts with a short introduction on what to look for, our foraging code and a brief of the Countryside Act, where it relates to foraging.
Then we'll set off on a roughly 2.5 hour walk around the park, teaching you how to identify the different plants, flowers, fruits and mushrooms that we find.
We will stop along the way for some seasonal homemade refreshments such as our lovely hogweed and wild garlic soup, elderflower champagne or fruit leathers.
After the walk we will end the day with a tasty wild food lunch based on what we have found. All of our food is seasonal so what we make depends on recent weather and what is around at that time of year. In spring we will be making use of the fresh wild greens and in autumn the array of tasty wild mushrooms that the park has to offer.
After the course we will email you a list of everything we talk about on the day; to help you remember what you have learnt.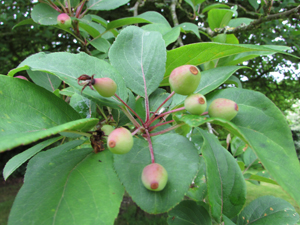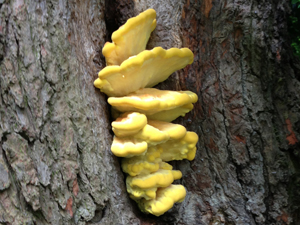 Queen Elizabeth Country Park Visitor Centre
South Downs Way
Waterlooville
PO8 0QE
We will be meeting in the visitor centre car park outside the visitor centre for spring and summer. 
In autumn our meeting point will be at the Bottom Field, not at the Visitor Centre. Once you pass the entry gate simply drive forward along the road and you will arrive to Bottom Field in a few seconds. Once the road bends to the left the Bottom Field will be the grass area on the right. You can park your car in the field (the grass area is actually a parking space). If you arrive early and park by the Visitor Center the Bottom Field is only a short walk away through the meadow (roughly 300m/275yards)
The number of seats available is limited, but guests are welcome to bring picnic mats or chairs.
*Please note that there is a parking charge to park at Queen Elizabeth Country Park, it changes depending on season, you can find the parking charge on their website here.