This slimy topped mushroom is common to Pine plantations and can usually be found close to paths in late Summer and Autumn. One of the few Bolete species to have a skirt.
| | |
| --- | --- |
| Mushroom Type | |
| Common Names | Slippery Jack (EN), Boleg Llithrig (CY), Maślak Zwyczajny (PL), Barna Gyűrűstinóru (HU) |
| Scientific Name | Boletus / Suillus luteus |
| Season Start | Aug |
| Season End | Sep |
| Average Mushroom height (CM) | 10 |
| Average Cap width (CM) | 8 |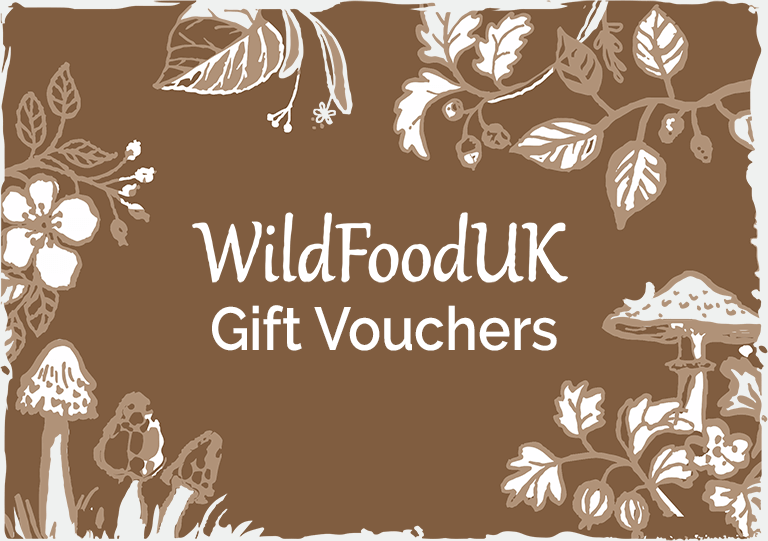 Please note that each and every mushroom you come across may vary in appearance to these photos.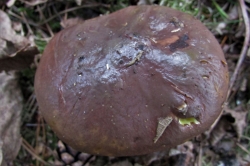 Cap
Dark brown to purple/brown with a very glutinous cap when wet, more rusty brown when dry. Starting convex and broadly flattening with age.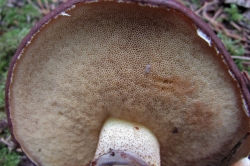 Pores
The pores are round, tightly packed and lemon yellow to dull yellow. When young they are covered by a veil which will break free from the cap forming the skirt.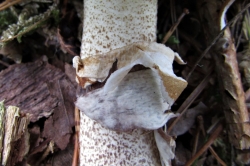 Skirt
Thick and white underneath, brown above from the dropping spores, on older mushrooms the underside can become pale lavender coloured or the whole ring can become just a mark on the stem.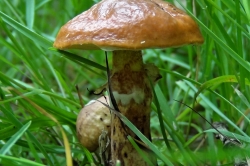 Possible Confusion
The Larch Bolete (Suillus grevillei) can look similar but is more orange/yellow. A Larch Bolete variant (Suillus grevillei var. badius) is darker capped but also has a darker stem not the off white stem of Slippery Jack.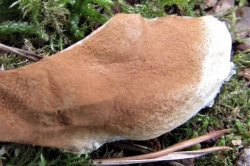 Spore Print
Brown. Subfusiform. The image is of the upper surface of the skirt where it has caught some dropping spores.
Frequency
Common with pine.
Other Facts
It has been reported that the slimy skin on the cap can cause adverse reactions in some people so is best removed before cooking.
RELATED WILD FOOD RECIPES
RELATED FORAGING ARTICLES