A fairly easy to identify edible Amanita but great care should be taken when identifying any Amanitas. The Tawny Grisette must be cooked before consumption.
| | |
| --- | --- |
| Mushroom Type | |
| Common Names | Tawny Grisette (EN), Amanita Winau (CY), Muchomor Rdzawobrązowy (PL), Rőt Selyemgomba (HU) |
| Scientific Name | Amanita fulva |
| Season Start | Jun |
| Season End | Oct |
| Average Mushroom height (CM) | 14 |
| Average Cap width (CM) | 9 |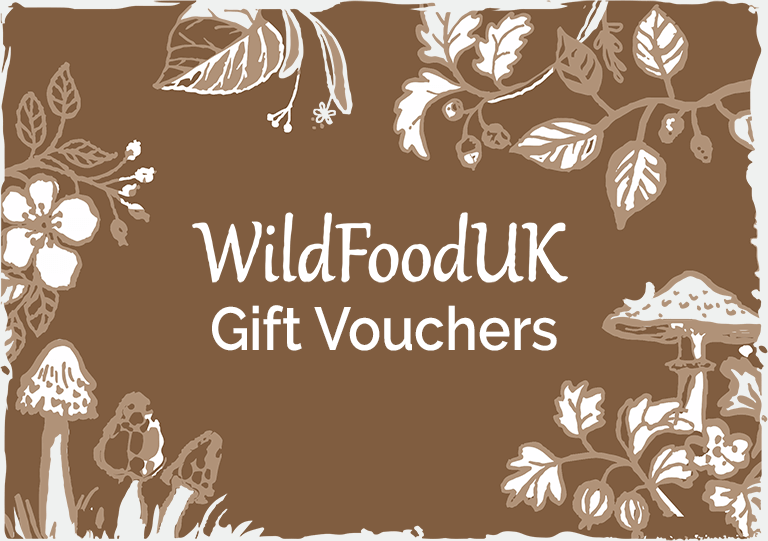 Please note that each and every mushroom you come across may vary in appearance to these photos.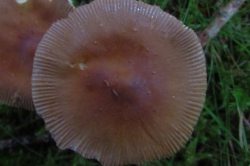 Cap
Orange/brown or 'tawny'. Ovoid at first then flattening out with a slight, darker umbo. The edge of the cap has striations in line with the gills underneath.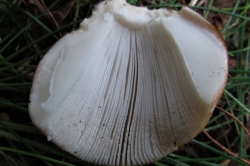 Gills
Gills white, free of the stem and crowded. The gills can be different lengths terminating before reaching the cap edge or stem.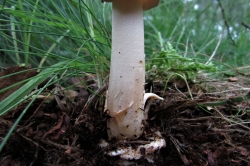 Stem
Starting white with a cap coloured flush developing when mature. Growing from an obvious sack like volva and tapering slightly towards the cap. No ring.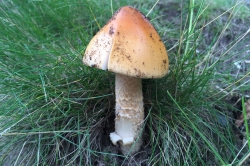 Possible Confusion
The Grisette (Amanita vaginata) is similar but has a darker brown/grey cap. Care should always be taken when picking Amanitas for consumption.
The Orange Grisette (Amanita crocea), pictured, can also look similar but has a more orange/yellow cap, the same coloured stem but with a zig zag pattern and slightly off white gills.
Spore Print
White. Spherical.
Other Facts
Must be cooked before consumption.
The Tawny Grisette is mycorrhizal with quite a few different trees including, oak, birch, chestnut, alder, spruce and pine.
RELATED WILD FOOD RECIPES
RELATED FORAGING ARTICLES