This mushroom is not a safe mushroom for novice foragers as it can be difficult to distinguish it from the toxic Panthercap.
| | |
| --- | --- |
| Mushroom Type | |
| Common Names | Grey Spotted Amanita (EN), Amanita Smotiau (CY), Muchomor twardawy (PL), Szürke Galóca (HU) |
| Scientific Name | Amanita excelsa |
| Synonyms | Amanita spissa var. excelsa |
| Season Start | Jul |
| Season End | Oct |
| Average Mushroom height (CM) | 10-14 |
| Average Cap width (CM) | 7-11 |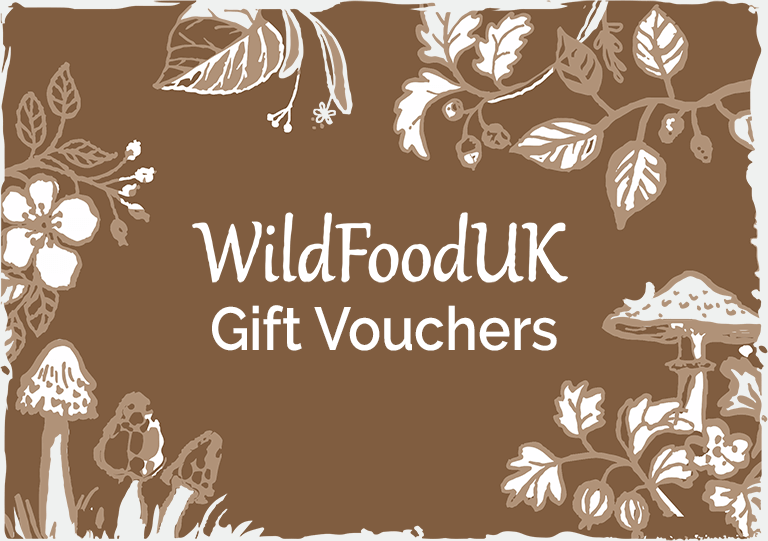 Please note that each and every mushroom you come across may vary in appearance to these photos.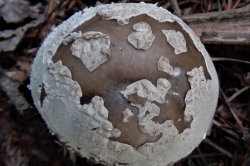 Cap
7-11cm. Grey-silver coloured to light brown to a darker red/brown and covered in off-white to grey scales. Spherical to convex to flat.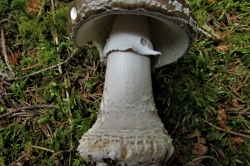 Stem
10-14cm. White with an obvious skirt. The bottom of the stem is bulbous rather than appearing from a volva.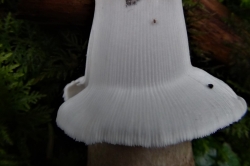 Skirt
Superior. The skirt has obvious striations on the upper surface running up to the start of the gills. This is an important part of the identification to differentiate from the toxic Panthercap, the Panthercap's skirt is smooth.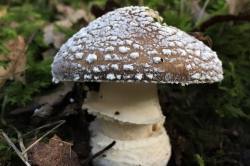 Possible Confusion
The Panthercap (Amanita pantherina), pictured, this confusion can be avoided by very carefully studying the skirt on the stem.
The Blusher (Amanita rubescens) looks similar but is edible.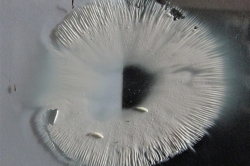 Spore Print
White. Ellipsoid. You should scrape your spores into a small pile to get an accurate spore colour.
Taste / Smell
Mushroomy. Must be well cooked before consumption.
RELATED WILD FOOD RECIPES
RELATED FORAGING ARTICLES