An uncommon Russula that's great tasting, this can be improved upon by drying the mushroom first.
| | |
| --- | --- |
| Mushroom Type | |
| Common Names | Greencracked Brittlegill (EN), Green Cracking Russula, Tegyll Brau Craciog (CY), Gołąbek Zielonawy (PL), Varashátú Galambgomba (HU) |
| Scientific Name | Russula virescens |
| Season Start | Jul |
| Season End | Oct |
| Average Mushroom height (CM) | 9 |
| Average Cap width (CM) | 13 |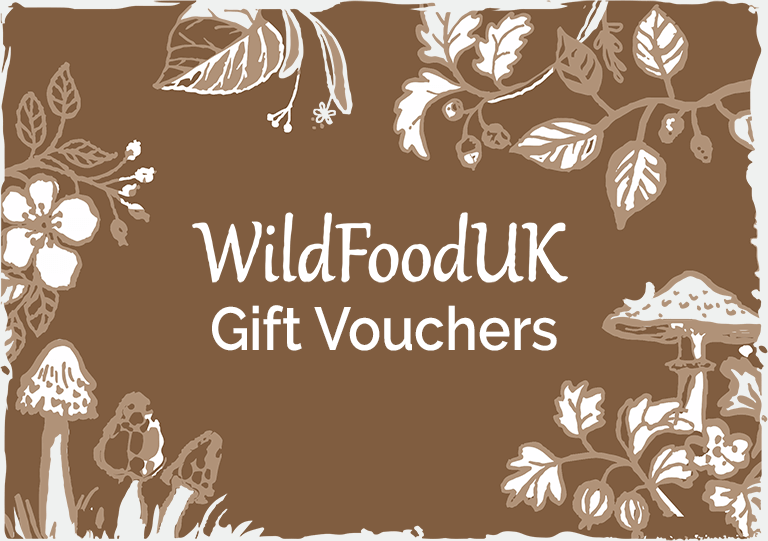 Please note that each and every mushroom you come across may vary in appearance to these photos.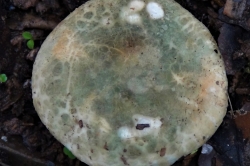 Cap
Green and tan cracked areas towards the edges, on top of a white/cream background. Convex then opening flat with a depression in the middle, the edges often split with age.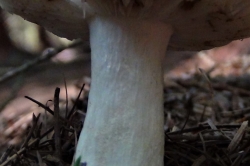 Stem
White/off white sometimes browning slightly. The stem is brittle and should break a little like chalk.
Possible Confusion
It is difficult to confuse this mushroom with any other Russula or fungi in the British Isles but the taste test with Russulas is always a safe way to identify members of this family, with the taste being mild and mushroomy you know it is edible, if it is hot and acrid it is a poisonous Russula.
The taste test should only be carried out on members of the Russula family.
Spore Print
White/off white. Ellipsoid, ovoid, subglobose.
Taste / Smell
Good, quite nutty.
Other Facts
The Russula family split from other mushrooms, evolutionarily, many years ago and have round cells instead of most other living organisms which have elongated cells, this gives Russulas the common name Brittlegills as the cells make the mushroom brittle.
RELATED WILD FOOD RECIPES
RELATED FORAGING ARTICLES