One of the best tasting Russulas and being so bright yellow and usually shiny, easy to identify.
| | |
| --- | --- |
| Mushroom Type | |
| Common Names | Yellow Swamp Russula, Yellow Swamp Brittlegill |
| Scientific Name | Russula claroflava |
| Season Start | Aug |
| Season End | Oct |
| Average Mushroom height (CM) | 10 |
| Average Cap width (CM) | 10 |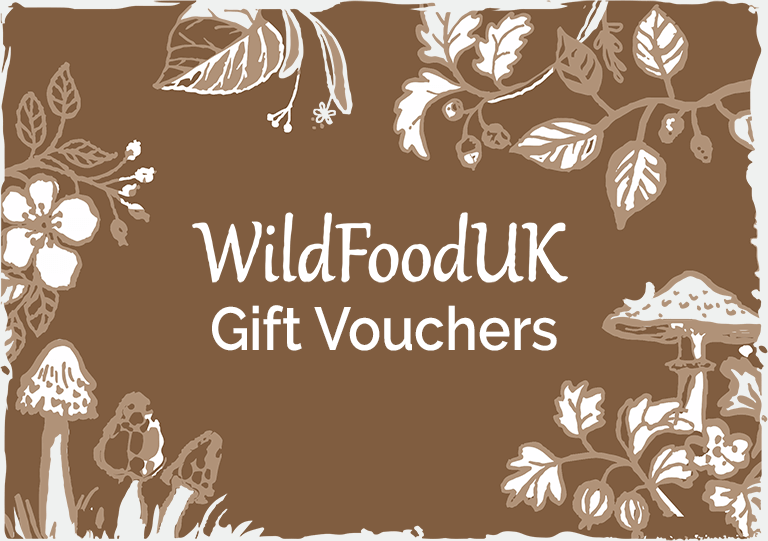 Please note that each and every mushroom you come across may vary in appearance to these photos.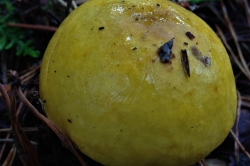 Cap
Convex flattening out with a depression in the centre. Bright egg yellow and usually shiny. Sticky to the touch.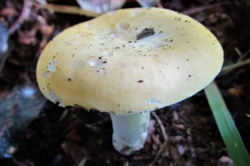 Possible Confusion
Russula ochroleuca, pictured, but this is edible, if a bit acrid, and has a duller yellow cap.
The Geranium Scented Russula, Russula fellea, is dirtier yellow with a smell of geraniums and is very hot when placed on the tongue.

Spore Print
Pale ochre. Ellipsoid with warts.
Taste / Smell
Good. Mild with slight heat.
Other Facts
The Russula family split from other mushrooms, evolutionarily, many years ago and have round cells instead of most other living organisms which have elongated cells, this gives Russulas the common name Brittlegills as the cells make the mushroom brittle.
RELATED WILD FOOD RECIPES
RELATED FORAGING ARTICLES