In some years the Geranium Brittlegill can be very common under Beech trees.
This mushroom is more inedible and very hot rather than poisonous but is included in this section as there are a number of different opinions about the mushrooms toxicity.
| | |
| --- | --- |
| Mushroom Type | |
| Common Names | Geranium Brittlegill (EN), Geranium Scented Russula, Tegyll Brau Chwerw (CY), Gołąbek Żółciowy (PL), Fakó Galambgomba (HU) |
| Scientific Name | Russula fellea |
| Season Start | Aug |
| Season End | Nov |
| Average Mushroom height (CM) | 7 |
| Average Cap width (CM) | 10 |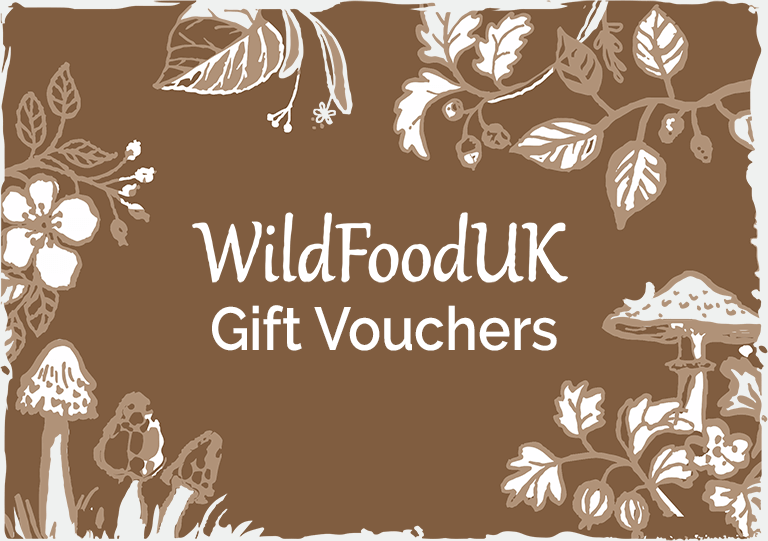 Please note that each and every mushroom you come across may vary in appearance to these photos.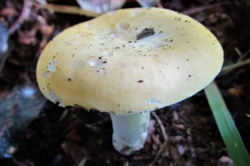 Possible Confusion
The Ochre Brittlegill (Russula ochroleuca), pictured, but the off yellow cap, Geranium smell and chilli like heat when tasted should save confusion.
Other Facts
The Russula family split from other mushrooms, evolutionarily, many years ago and have round cells instead of most other living organisms which have elongated cells, this gives Russulas the common name Brittlegills as the cells make the mushroom brittle.
RELATED WILD FOOD RECIPES
RELATED FORAGING ARTICLES