This fungi can grow through dry, compacted soil or even asphalt and seems to prefer growing beside paths and roads hence its common name.
| | |
| --- | --- |
| Mushroom Type | |
| Common Names | Pavement Mushroom (EN), Madarch Palmentydd (CY), Pieczarka Miejska (PL), Ízletes Csiperke (HU) |
| Scientific Name | Agaricus bitorquis |
| Season Start | May |
| Season End | Oct |
| Average Mushroom height (CM) | 7 |
| Average Cap width (CM) | 15 |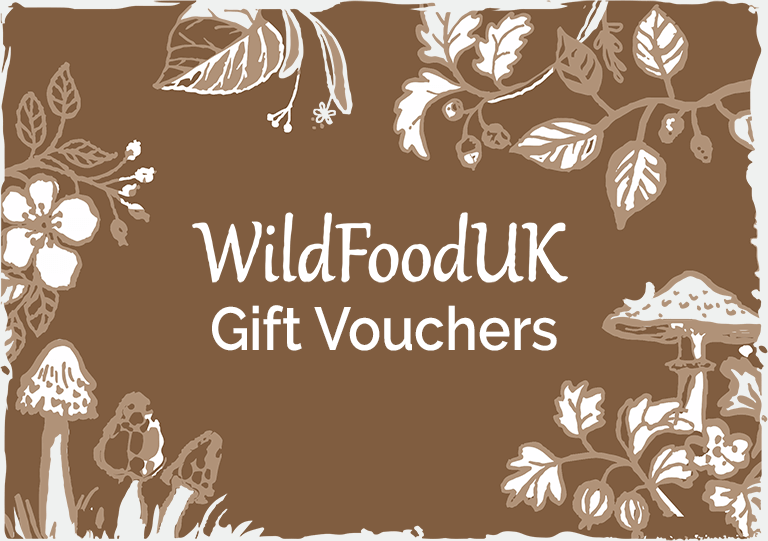 Please note that each and every mushroom you come across may vary in appearance to these photos.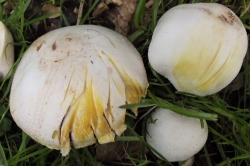 Possible Confusion
The Yellow Stainer (Agaricus xanthodermus), but this mushroom stains chrome yellow when bruised or cut and smells of Indian ink, hospitals or iodine and not edible. Can look similar to some of the Amanitas when young and white gilled.
Spore Print
Brown. Subglobose.
Taste / Smell
Strong and mushroomy. Should be cooked before consumption.
Other Facts
This seems to be the favourite mushroom of choice for maggots and even mushrooms that have just broken the surface are usually riddled with them. They are great tasting if you can find them maggot free or don't mind the extra protein!
RELATED WILD FOOD RECIPES
RELATED FORAGING ARTICLES