Least Stinking Brittlegill
A medium sized, fairly stinky, often misidentified brittlegill. Not really for the foragers, but it is good to know. 
| | |
| --- | --- |
| Mushroom Type | |
| Common Names | Least Stinking Brittlegill, Gołąbek Niemiły (PL) |
| Scientific Name | Russula subfoetens |
| Synonyms | Russula foetens var. subfoetens |
| Season Start | Aug |
| Season End | Oct |
| Average Mushroom height (CM) | 5–8 |
| Average Cap width (CM) | 5–10(12) |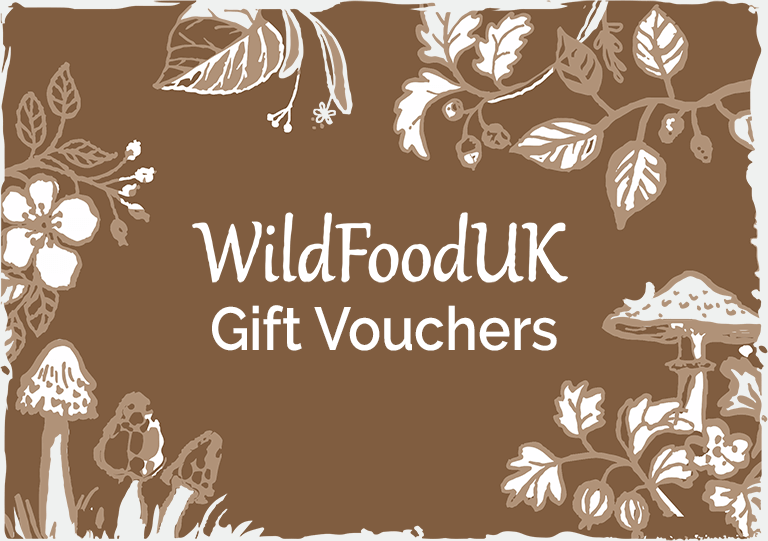 Please note that each and every mushroom you come across may vary in appearance to these photos.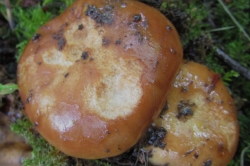 Cap
Rich tawny-ochre, golden brown at first, darkening with age. The centre is often a bit darker than the margin. When young, sub-spherical, hemispherical, then flattening with a central depression. Fleshy, thick and tough, viscid when wet. Margin strongly grooved or furrowed (sulcate).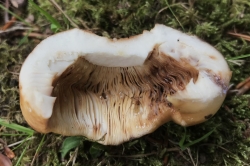 Gills
Crowded, more or less curved (arcuate) before the stem or barely attached to the stem (adnexed). Thick, originally whitish, covered with rusty brown spots with age.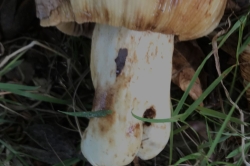 Stem
5–8cm tall, 1–3cm wide; cylindrical, but the base can often be somewhat tapered. Very firm and brittle, filled with small cavities with age. Cream, ochre to buff, grooved, wrinkled, spotted and marked with rusty brown with age.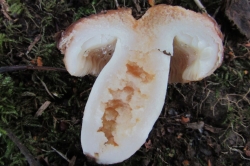 Flesh
Thin and brittle in the cap, thicker and brittle, also, filled with small cavities above each other (cavernous) in the stem. White at first, turning reddish brown, rusty brown when exposed to air.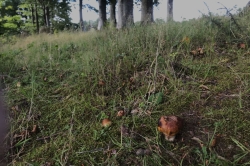 Habitat
Growing on soil, mycorrhizal most of all with beech (Fagus) and oak (Quercus), less frequently with hazel (Corylus).
Possible Confusion
Most of all it can be confused with other members of the Russula sect. Ingratae.
Stinking Brittlegill (Russula foetens) is more robust, has a more glutinous cap, and has a stronger smell than the Least Stinking Brittlegill (R. subfoetens), otherwise it is hard to differentiate it without chemicals or microscopy. The Stinking Brittlegill gives different reaction to KOH (doesn't react to KOH on the flesh whereas the Least Stinking Brittlegill will stain blue), and has bigger warts (up to 1.4 μm) on the spores than its lookalike.
Camembert Brittlegill (Russula amoenolens) has a spermatic smell, and an unpleasantly hot taste.
Taste / Smell
Taste moderately acrid in the gills, almost mild elsewhere. Smell is a rather complex, sour (acidic) and fruity, pleasant by some, while moderately unpleasant for others.
Frequency
According to The Genus Russula in Great Britain by Geoffrey Kibby, it is frequent and widespread, especially in the south, locally abundant.
Spores
Cream (IIb-c). Sub-spherical, covered with amyloid warts (up to 0.6–0.8μm).
Other Facts
The epithet (2nd part of the scientific name) 'subfoetens' means less stinky. The Latin prefix 'sub-' means 'almost' or 'near', while the also Latin originated 'foetens' means 'smelly' or 'stinky'.
Macrochemicals for identification:
Potassium hydroxyde (KOH) solution: golden yellow on stem flesh
Iron(II) sulphate (FeSO4): dull pinkish
Guaiac: positive and quite strong
Melzer's reagent: useful for colouring the amyloid warts on the spores.
RELATED WILD FOOD RECIPES
RELATED FORAGING ARTICLES