A rare and beautiful mushroom that should only be admired and photographed, never picked. It is a slimy, lilac/pink waxcap so easily identified and left in the field. I'm not sure of the edibility of this mushroom and as it is rare I have placed it in the inedible section.
| | |
| --- | --- |
| Mushroom Type | |
| Common Names | Jubilee Waxcap |
| Scientific Name | Hygrocybe / Gliophorus reginae |
| Synonyms | Hygrocybe sciophanoides var. carneoviolacea |
| Season Start | Aug |
| Season End | Dec |
| Average Mushroom height (CM) | 5 |
| Average Cap width (CM) | 4 |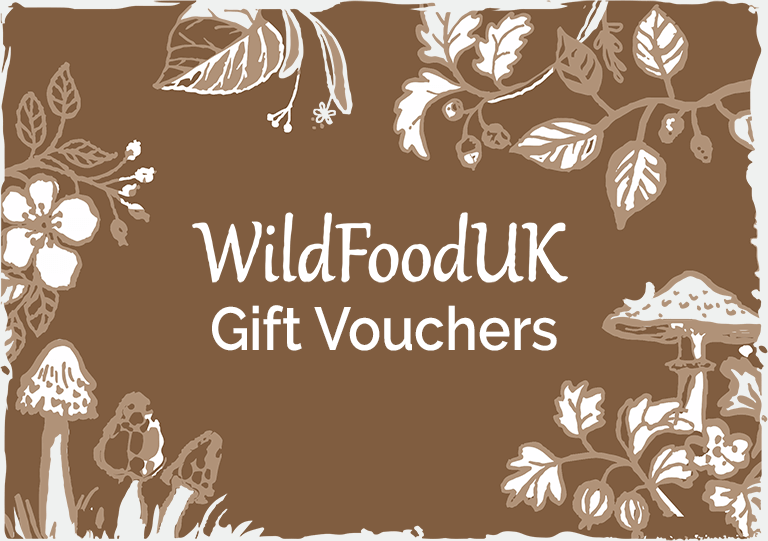 Please note that each and every mushroom you come across may vary in appearance to these photos.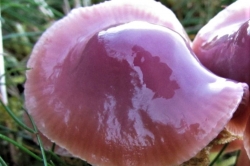 Cap
Pink/lilac to a violet/purple the cap is slimy and starts convex but will flatten out retaining an umbo.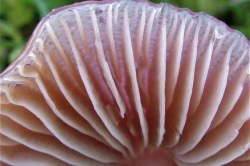 Gills
Pink/pale grey and widely spaced with transverse 'gills' running between the main gills often visible. The gills, unlike the rest of the mushroom, are not slimy.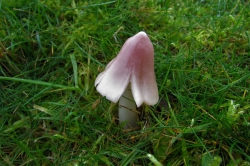 Possible Confusion
The Pink Waxcap (Porpolomopsis calyptriformis), pictured, but this is a paler more delicate pink, the cap is more conical and it is a greasy feeling mushroom, not slimy like the Jubilee Waxcap.
RELATED WILD FOOD RECIPES
RELATED FORAGING ARTICLES