An easy to identify family of mushrooms, the Rustgills have rusty looking gills and this one is common and can grow in large numbers on conifer debris or woodchip.
| | |
| --- | --- |
| Mushroom Type | |
| Common Names | Common Rustgill (EN), Tagell Goch Gyffredin (CY), Łysak Plamistoblaszkowy (PL), Foltoslemezű Lánggomba (HU) |
| Scientific Name | Gymnopilus penetrans |
| Synonyms | Flammula penetrans, Dryophila penetrans |
| Season Start | Aug |
| Season End | Dec |
| Average Mushroom height (CM) | 6 |
| Average Cap width (CM) | 6 |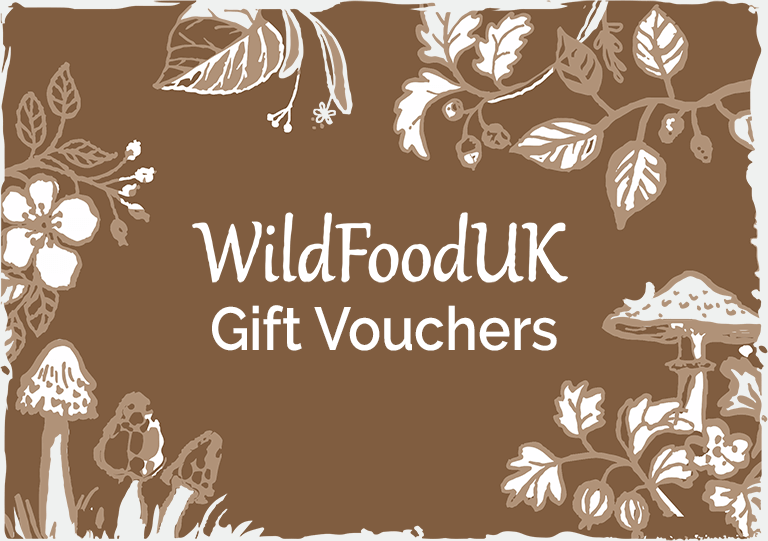 Please note that each and every mushroom you come across may vary in appearance to these photos.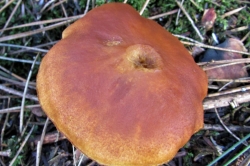 Cap
Tawny/yellow/orange to brown coloured, darker towards the middle with very fine velvet like scales or hairs. Starting convex but soon flattening with an uneven edge.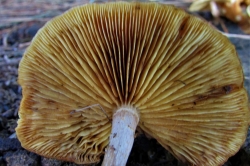 Gills
The gills start pale yellow and slightly decurrent (running down the stem) on young mushrooms but they soon change to dark tan with rust coloured spots and are adnate (the gills rise just before joining the stem).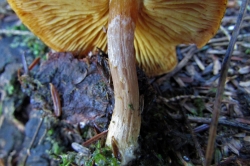 Stem
Tan to orange and covered in fine, off white fibres running up and down the stem. Can be lighter at the top and the base is usually covered in fine white down.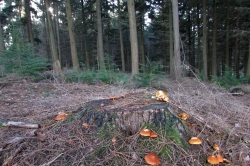 Habitat
Mainly on conifer stumps and debris but can be found with hardwoods and growing in woodchip.
Spore Print
Rust brown. Almond shaped.
Other Facts
This mushroom is classed as inedible possibly poisonous so is best avoided.
RELATED WILD FOOD RECIPES
RELATED FORAGING ARTICLES