Mainly found in sandy Scottish pine forests this truffle or potato looking fungi breaks the surface making it a lot easier to find than any true truffle.
| | |
| --- | --- |
| Mushroom Type | |
| Common Names | Yellow False Truffle (EN), Ffug-Gloronen Felen (CY), Piestrówka Żółtawa (PL), Sárgás Istrángospöfeteg (HU) |
| Scientific Name | Rhizopogon luteolus |
| Season Start | Aug |
| Season End | Nov |
| Average Mushroom height (CM) | 3 |
| Average Cap width (CM) | 4 |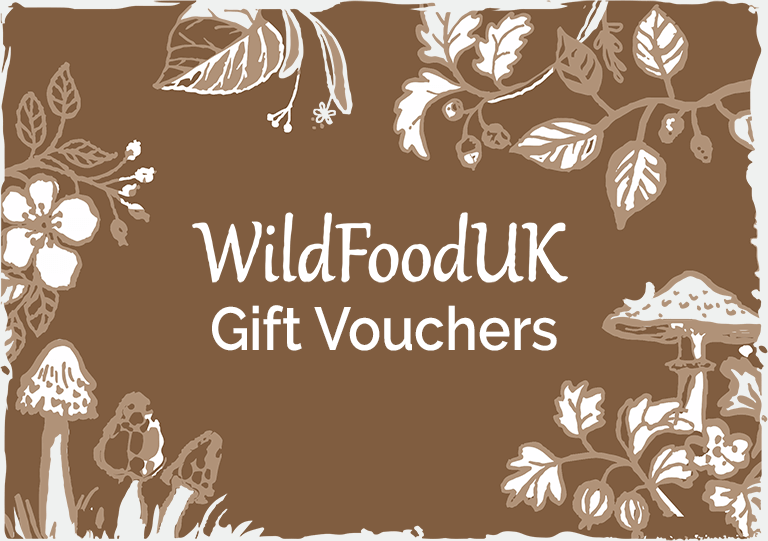 Please note that each and every mushroom you come across may vary in appearance to these photos.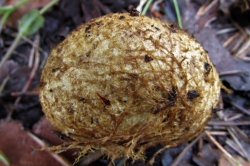 Fruiting Body
Tan/yellow with a tough skin which can be covered in mycelial, thread like strands. Starting generally spherical but growing into varied potato like shapes.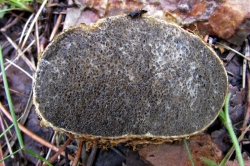 Flesh
Starting with almost completely white flesh but maturing to a marble patterned olive grey colour.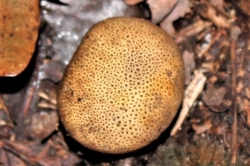 Possible Confusion
Various Puffballs can look similar but are not orange with thread like 'roots'.
Earthballs, pictured,  can look similar but on maturity have a dark purple to black interior and thick, tough skin. Earthballs are poisonous.
Spore Print
Olivaceous. Elliptical to oblong.
Other Facts
Rhizopogon species are more closely linked to the Suillus subsection of the Boletales family and are not related to any truffles.
The Yellow False Truffle is ectomycorrhizal with pine species and is beneficial to the forest and its trees growth.
RELATED WILD FOOD RECIPES
RELATED FORAGING ARTICLES