Although not poisonous this mushroom is so bitter it will ruin any dish you put it in.
| | |
| --- | --- |
| Mushroom Type | |
| Common Names | Rooting Bolete (EN), Cap Tyllog Gwreiddiog (CY), Gorzkoborowik Korzeniasty (PL), Kesernyés Tinóru (HU) |
| Scientific Name | Boletus / Caloboletus radicans |
| Synonyms | Boletus albidus |
| Season Start | Aug |
| Season End | Oct |
| Average Mushroom height (CM) | 10 |
| Average Cap width (CM) | 20 |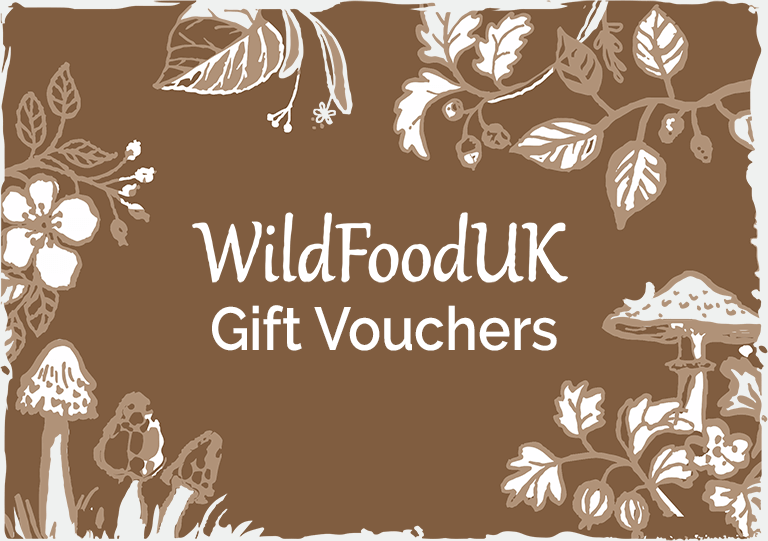 Please note that each and every mushroom you come across may vary in appearance to these photos.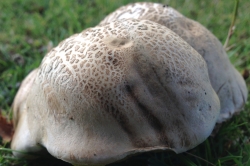 Cap
Off white to grey/brown, darkening with age. Can get very big and uneven and will show cracking on the surface of the cap.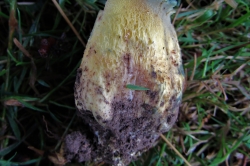 Stem
Lemon yellow at the top becoming pale red or brown and 'dirtier' towards the swollen, slightly rooting base. The stem has a light coloured mesh which is best seen towards the top.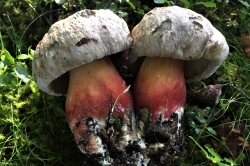 Possible Confusion
Other Boletes, particularly Bitter Beech Bolete (Caloboletus calopus), pictured.
Spore Print
Olive/brown. Subfusiform.
RELATED WILD FOOD RECIPES
RELATED FORAGING ARTICLES