Although not poisonous, this mushroom will ruin any dish you put it in due to its extreme bitterness.
| | |
| --- | --- |
| Mushroom Type | |
| Common Names | Bitter Beech Bolete (EN), Cap Tyllog Chwerw'r Ffawydd (CY), Gorzkoborowik Żółtopory (PL), Farkastinóru (HU) |
| Scientific Name | Boletus / Caloboletus calopus |
| Synonyms | Boletus calopus |
| Season Start | Aug |
| Season End | Nov |
| Average Mushroom height (CM) | 8 |
| Average Cap width (CM) | 15 |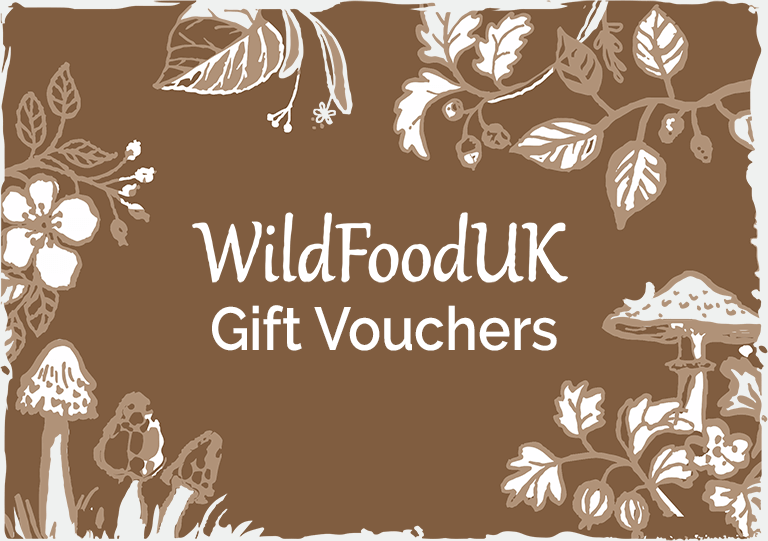 Please note that each and every mushroom you come across may vary in appearance to these photos.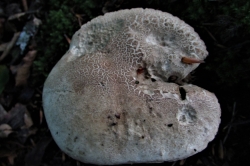 Cap
Cloudy grey with some tan hints. Starting a bit downy but becoming smooth with age. Can crack towards the centre.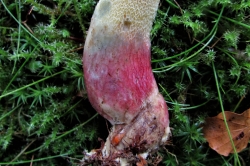 Stem
Lemon yellow at the top going into red and finally brown at the bottom, this is covered in a light coloured mesh. The stem has traces of 'roots' when pulled up.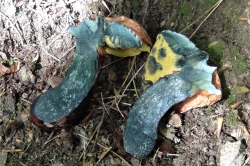 Flesh
Pale yellow but turning immediately off white on cutting and changing to blue after a short time.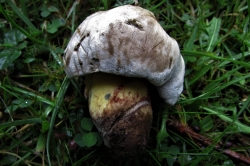 Possible Confusion
Other Boletes, particularly the Rooting Bolete (Caloboletus radicans), pictured.
Spore Print
Olive/brown. Subfusiform.
RELATED WILD FOOD RECIPES
RELATED FORAGING ARTICLES