A late Autumn mushroom that can often still be found in Spring.
This mushroom must be well cooked before consumption and it has been reported that it can cause a reaction in a small number of people so only try a small amount the first time you eat it and wait to see if it affects you.
| | |
| --- | --- |
| Mushroom Type | |
| Common Names | The Goblet (EN), Gobled (CY), Ffiol y Coed (CY), Lejkownik Kubkowatokapeluszowy (PL), Kávébarna Áltölcsérgomba (HU) |
| Scientific Name | Pseudoclitocybe cyathiformis |
| Season Start | Oct |
| Season End | Jan |
| Average Mushroom height (CM) | 10 |
| Average Cap width (CM) | 7 |
Please note that each and every mushroom you come across may vary in appearance to these photos.
Possible Confusion
Some Clitocybe mushrooms but these can be differentiated from Pseudoclitocybe as the later has forked gills while the Clitocybes don't.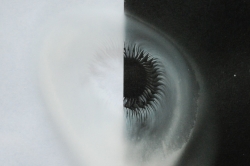 Spore Print
White. Ovoid, ellipsoid. You should scrape your spores into a small pile to get an accurate spore colour.
Taste / Smell
Mushroomy. Must be cooked before consumption.
RELATED WILD FOOD RECIPES
RELATED FORAGING ARTICLES