Cherry

Edible

Spring

Summer
There are a few different Cherry species growing in the UK, Prunus avium is what people usually refer to when talking about the Wild Cherry. All cherries are edible although some can be very sharp and sour. The seeds or pips of the cherry are poisonous and should not be consumed. It is best to remove the pips before cooking cherries for any recipe.
| | |
| --- | --- |
| Hedgerow Type | |
| Common Names | Cherry |
| Scientific Name | Prunus Family |
| Season Start | May |
| Season End | Jun |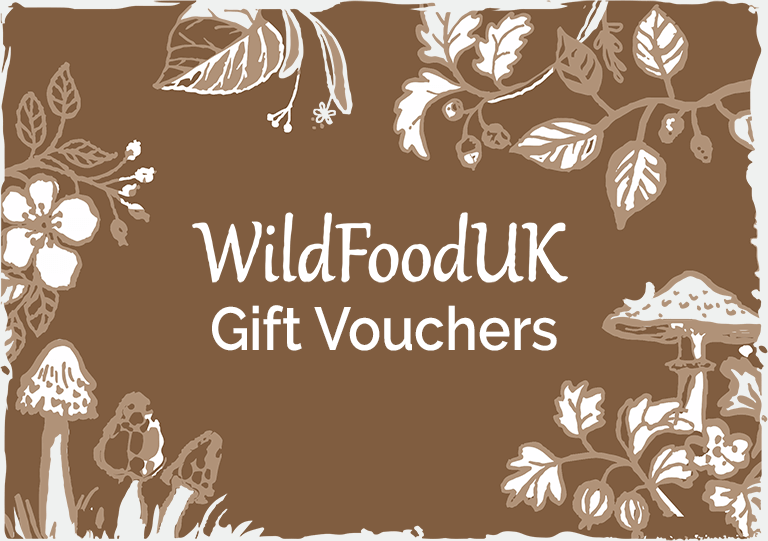 Please note that each and every hedgerow item you come across may vary in appearance to these photos.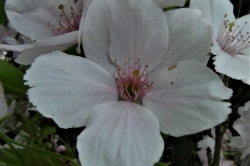 Flowers
Usually five white or pink petals with long stamen sticking out and just one style. The flowers can be semi double to double with many more petals.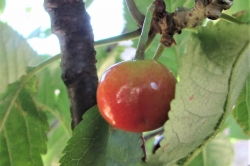 Fruit
Usually shiny, red, round, berries hanging from the tree although yellow and black varieties can be found.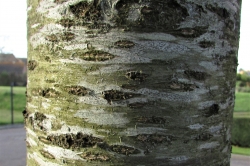 Bark
Brown to grey with green from algae and lichen with some shiny areas and what look like horizontal scars or cuts that are called lenticels.
Possible Confusion
Possibly the cherry plum but these are generally bigger and it wouldn't be dangerous to confuse the two.
Taste
Sweet and lovely when ripe but some can be quite sharp and are better used in recipes involving honey or sugar.
Collecting
You need to get to your cherries before the birds as they can strip a tree in no time.
Other Facts
Cherry trees are often used as a pavement tree in cities, in South London some streets have nothing else but nobody seems to pick the fruit, there are tons of cherries at the right time of year.
RELATED WILD FOOD RECIPES
RELATED FORAGING ARTICLES