Sweet Chestnut

Edible

Autumn
One of the best of the Autumn nuts and well worth the effort of collecting, peeling and cooking.
| | |
| --- | --- |
| Hedgerow Type | |
| Common Names | Sweet Chestnut, Spanish Chestnut |
| Scientific Name | Castanea sativa |
| Season Start | Sep |
| Season End | Nov |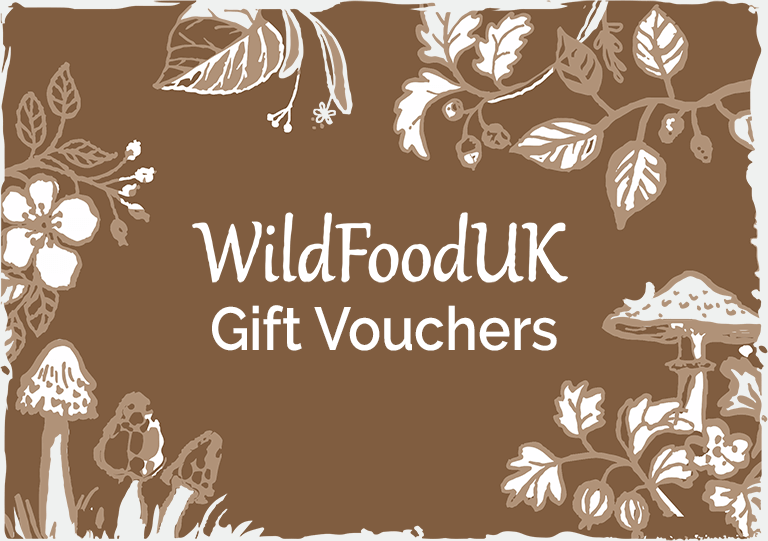 Please note that each and every hedgerow item you come across may vary in appearance to these photos.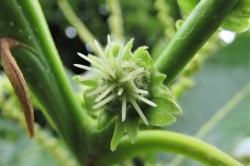 Female Flowers
Female flowers grow at the base of the catkins and look a little like the future spiny cases for the nuts themselves which is what they develop into.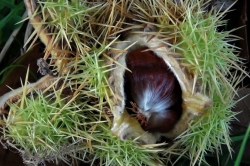 Nuts
Produces one to three nuts that in some Autumns are big enough to be worth the effort of preparation.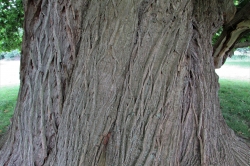 Bark
Has a mesh or reticulation pattern spiralling up the trunk. Can be smooth on less mature trees.
Possible Confusion
The Horse Chestnut or Conker Tree can look similar but the spines on the nut sheath don't hurt as much as they do on the Sweet Chestnut.
Taste
The nuts have a wonderful taste that can be used in both sweet and savoury dishes.
Collecting
The best way to collect the nuts is to roll them underfoot until released from the painfully spiny case. The nuts can be eaten raw or cooked.
RELATED WILD FOOD RECIPES
RELATED FORAGING ARTICLES