Meadow Bindweed

Poisonous

Autumn

Spring

Summer

Winter
Meadow Bindweed is a member of the Morning Glory or Convolvulaceae family and contains poisonous alkaloids including pseudotropine. It can be a real problem for other plants as it can outgrow most of them and takes all the nutrients, sunlight and water for itself.
| | |
| --- | --- |
| Hedgerow Type | |
| Common Names | Meadow Bindweed, Field Bindweed, Creeping Jenny |
| Scientific Name | Convolvulus arvensis |
| Season Start | Jan |
| Season End | Dec |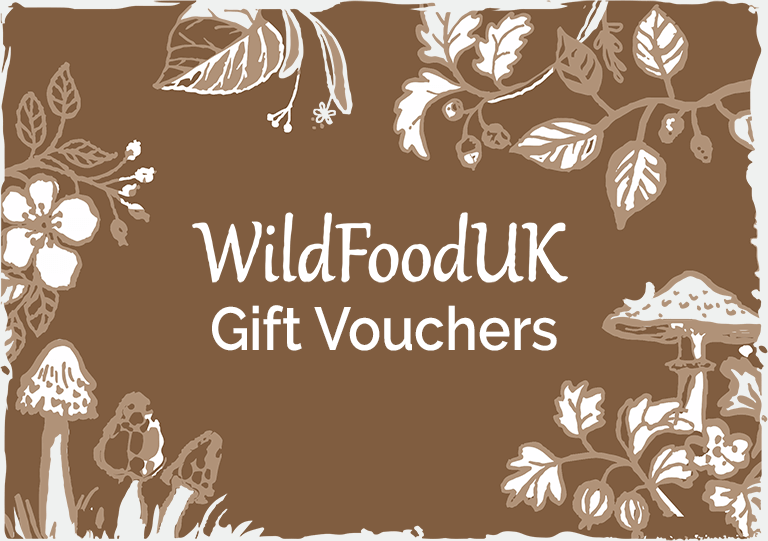 Please note that each and every hedgerow item you come across may vary in appearance to these photos.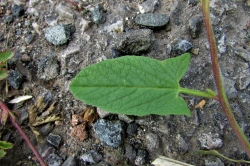 Leaves
The leaves are arrow shaped with pointed 'tails' arranged in a spiral along the creeping, sprawling, climbing stem.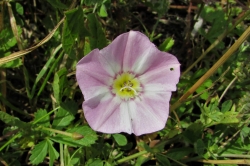 Flowers
The flowers are either pink and white striped, pictured, or plain white and shallowly trumpet shaped.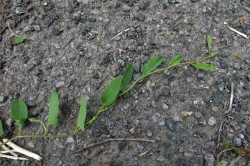 Stem
Can have a very long sprawling stem that can cover quite a distance and climb almost any obstacle.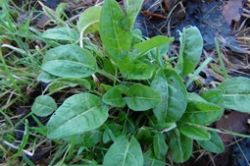 Possible Confusion
The leaves look similar to Common Sorrel, pictured, but Sorrel grows in a rosette with one leaf per stem, Meadow Bindweed grows in a tangled mass spreading over some distance with many leaves on a stem.
Other Facts
This bindweed is a problem for arable farmers as it is so invasive and can outgrow most species. It is also a problem for livestock causing colic like symptoms if consumed by horses.
RELATED WILD FOOD RECIPES
RELATED FORAGING ARTICLES