A pure white mushroom usually growing in fairly dense clusters beside woodland paths. There is controversy over the edibility of this mushroom due to a report of toxins causing genetic mutations. While this has not be proved conclusively, it stays as a poisonous mushroom for now.
| | |
| --- | --- |
| Mushroom Type | |
| Common Names | White Domecap (EN), Pengrwm Wen (CY), Kępkowiec Białawy (PL), Fehércsokros Álpereszke (HU) |
| Scientific Name | Leucocybe connata |
| Synonyms | Lyophyllum connatum, Clitcybe connata, Agaricus connatus |
| Season Start | Jul |
| Season End | Nov |
| Average Mushroom height (CM) | 10 |
| Average Cap width (CM) | 4 |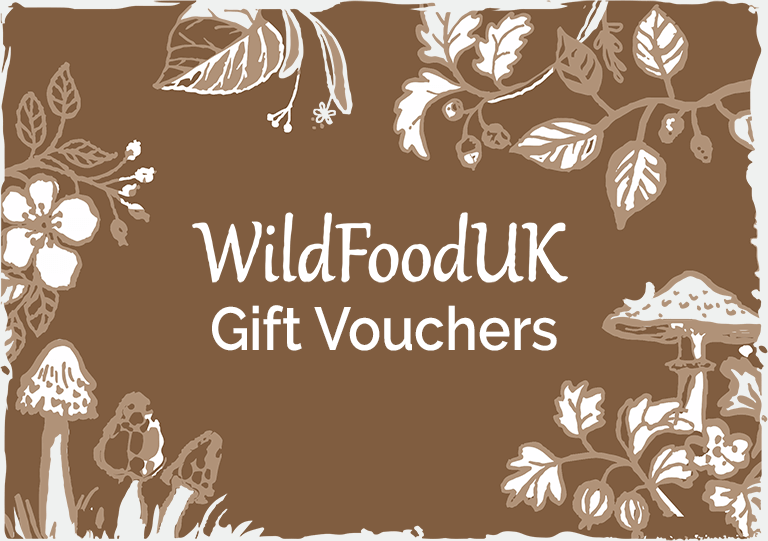 Please note that each and every mushroom you come across may vary in appearance to these photos.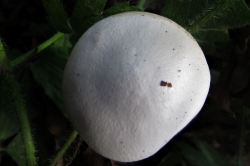 Cap
Pure white and starting convex opening out to almost flat, sometimes developing a wavy edge and usually retaining a thin rolled under rim. Can become grey brown with age.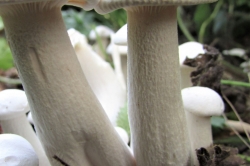 Stem
White, fairly thick and can be a bit hollow with age. Usually bent where it joins to the stems of other mushrooms at the base.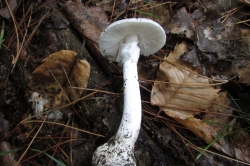 Possible Confusion
Could be confused with some of the white Tricholomas but these do not usually have fused bases and grow separately.
As the Destroying Angel (Amanita virosa), pictured, is white all over it is worth mentioning here although the volva and skirt should save confusion.
Spore Print
White. Ellipsoid.
Other Facts
This mushroom is reported as edible in many sources but there is a report of toxins in the mushroom causing genetic mutations, other reports disagreeing so until this has been confirmed we consider this mushroom poisonous.
RELATED WILD FOOD RECIPES
RELATED FORAGING ARTICLES