This mushroom was once considered edible but contains small amounts of muscarine so is now off the menu.
| | |
| --- | --- |
| Mushroom Type | |
| Common Names | Lilac Bonnet (EN), Bonet Lelog (CY), Grzybówka Fioletowawa (PL), Retekszagú Kígyógomba (HU) |
| Scientific Name | Mycena pura |
| Season Start | Jul |
| Season End | Nov |
| Average Mushroom height (CM) | 10 |
| Average Cap width (CM) | 5 |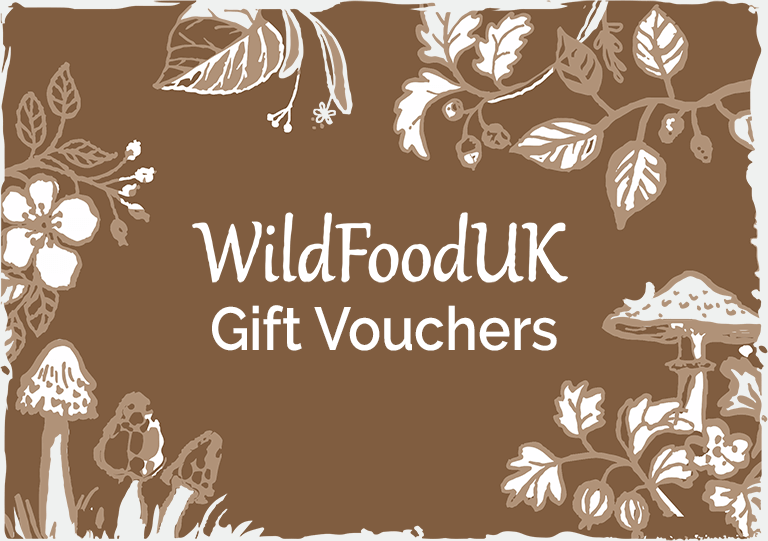 Please note that each and every mushroom you come across may vary in appearance to these photos.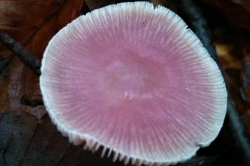 Cap
Convex, lilac to pink with a darker umbo and radial lines more obvious towards the edge sometimes with a pale to white margin.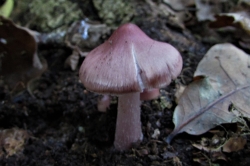 Possible Confusion
Rosy Bonnet (Mycena rosea), pictured, which is larger than the Lilac Bonnet, but some people consider that the two mushrooms are the same.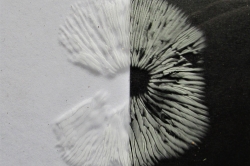 Spore Print
White. Ellipsoid to cylindrical. You should scrape your spores into a small pile to get an accurate spore colour.
Taste / Smell
Has a faint smell of radish.
Other Facts
The gills of the Lilac Bonnet are a phosphorescent and glow in the dark.
RELATED WILD FOOD RECIPES
RELATED FORAGING ARTICLES