A scarce member of the Leccinum genus of the Boletes. Very similar to and probably often mistaken for the Orange Bolete, Leccinum aurantiacum. Usually found in small groups, a very solid and quite tall mushroom with a distinctive orange coloured cap and and a pale stem. Like other orange capped boletes needs thorough cooking.
| | |
| --- | --- |
| Mushroom Type | |
| Common Names | Aspen Bolete (EN), Koźlarz Białotrzonowy (PL), Vörös Érdestinóru (HU) |
| Scientific Name | Boletus / Leccinum albostipitatum |
| Synonyms | Leccinum aurantiacum |
| Season Start | Aug |
| Season End | Nov |
| Average Mushroom height (CM) | 10-20 |
| Average Cap width (CM) | 5-15 |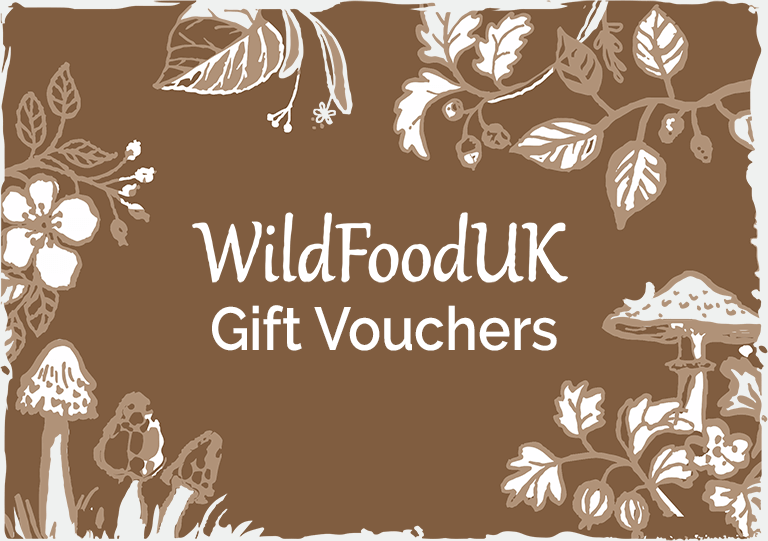 Please note that each and every mushroom you come across may vary in appearance to these photos.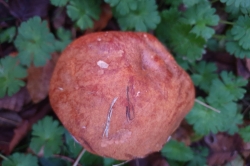 Cap
5-10cm, orangey red. Domed even in mature specimens. Flaps of skin hanging over the edge up to 6mm lasting into maturity.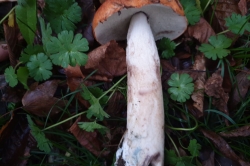 Stem
7-20cm long and 2-5cm thick. Proportionally long. Very solid, tapering towards the cap. White with floccules (small raised protrusions found on the stem of the Leccinum genus). These floccules can be a gingery/foxy colour in some areas, but never dense dark brown. Base can be swollen and blue.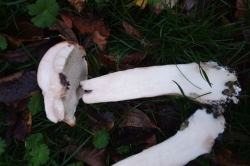 Flesh
Firm, thick. White at first, then sometimes turning wine red, then greys. Sometimes turning blue in the base.
Habitat
Associates with Populus species, i.e various poplars and aspens.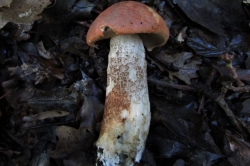 Possible Confusion
Leccinum aurantiacum, the Orange Bolete is very very similar. The stem has darker 'floccules', and the cap is a redder, more foxy colour.
Frequency
Uncommon or rare.
Spores
Olivaceous brown. Ellipsoid to fusiform.
Other Facts
This has been known by the name Leccinum aurantiacum for many years due to a mistake by the original scientist who described it. Later studies decided that this was incorrect and taxonomic law meant that the name had to be applied to a different mushroom – so a new name was given to this species. All very confusing, but new work has clarified the matter.
RELATED WILD FOOD RECIPES
RELATED FORAGING ARTICLES