A small red Waxcap that is fairly easy to identify as it has a scurfy cap unlike most other Waxcaps which have smooth, greasy caps. Being fairly rare and small this beautiful mushroom, although edible, is better to admire and photograph than to pick for any reason.
| | |
| --- | --- |
| Mushroom Type | |
| Common Names | Vermillion Waxcap (EN), Cap Cwyr Fermiliwn (CY), Wilgotnica Purpurowa (PL), Apró Nedűgomba (HU) |
| Scientific Name | Hygrocybe miniata |
| Season Start | Sep |
| Season End | Dec |
| Average Mushroom height (CM) | 5 |
| Average Cap width (CM) | 3 |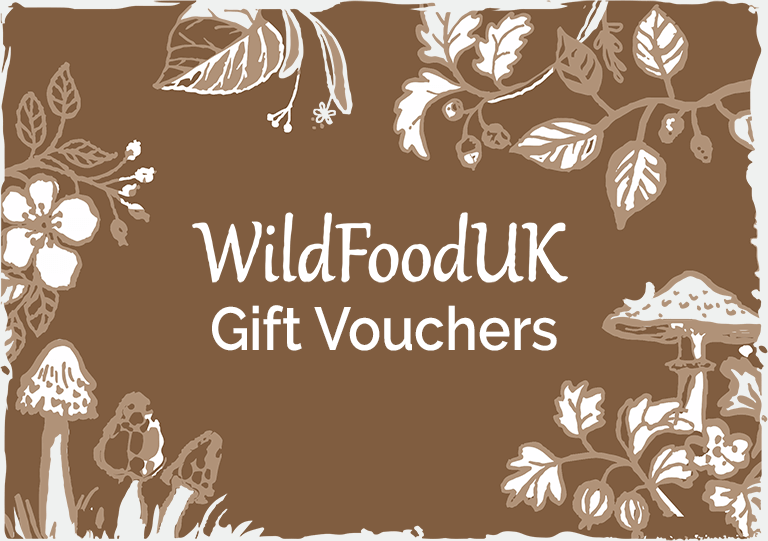 Please note that each and every mushroom you come across may vary in appearance to these photos.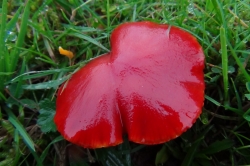 Possible Confusion
Some of the other small red waxcaps like the Scarlet Waxcap (Hygrocybe coccinea), pictured, but these have greasy caps unlike the miniatas scurfy cap.
Spore Print
White, ellipsoid.
Taste / Smell
Mushroomy but this mushroom is very small and is best left in the ground.
Other Facts
Waxcaps don't like to be disturbed or sprayed so will be found where fields and woodland have been left alone.
It is now thought that waxcaps grow in association with mosses, before it was thought that waxcaps were saprophytic living or decaying organic matter.
RELATED WILD FOOD RECIPES
RELATED FORAGING ARTICLES