This tasty, common, Autumn mushroom can cause alarming gastric upsets in a number of people so we have placed it in the poisonous section.
| | |
| --- | --- |
| Mushroom Type | |
| Common Names | Clouded Funnel (EN), Clouded Agaric, Twmffat / Twndish Niwl (CY), Lejkówka Szarawa (PL), Szürke Tölcsérgomba (HU) |
| Scientific Name | Clitocybe nebularis |
| Season Start | Sep |
| Season End | Dec |
| Average Mushroom height (CM) | 12 |
| Average Cap width (CM) | 20 |
Please note that each and every mushroom you come across may vary in appearance to these photos.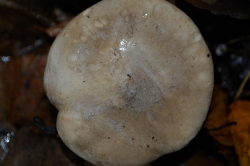 Cap
Starting convex the cap flattens and eventually forms a shallow funnel, it has inrolled edges at all stages. The colour is described as cloudy grey but is often more tan.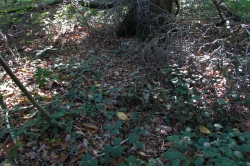 Habitat
In rings often under coniferous trees but can also be found in deciduous woodland, grassland and hedgerows.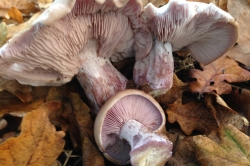 Possible Confusion
Can look superficially like a Wood Blewit (Lepista nuda) but does not have any of the purple or lilac colouring to the gills.
Other Facts
This mushroom can make about 1 in 5 people quite ill but is a good edible if you are one of the lucky ones. The only way to find out is to try a small amount of mushroom and wait 24 hours to see if you have an adverse reaction.
Must be cooked before consumption.
RELATED WILD FOOD RECIPES
RELATED FORAGING ARTICLES