This common edible Autumn mushroom is not as firm and tasty as the best boletes, but mixed with other mushrooms it's not bad. Because it's a very common mushroom it can really help to bulk your basket and it's a really easy one for beginners.
| | |
| --- | --- |
| Mushroom Type | |
| Common Names | Brown Birch Bolete (EN), Cap Tyllog Brown Bedw (CY), Koźlarz Babka (PL), Barna Érdestinóru (HU) |
| Scientific Name | Boletus / Leccinum scabrum |
| Synonyms | Leccinum roseofractum, Leccinum avellanum |
| Season Start | Aug |
| Season End | Nov |
| Average Mushroom height (CM) | 25 |
| Average Cap width (CM) | 15 |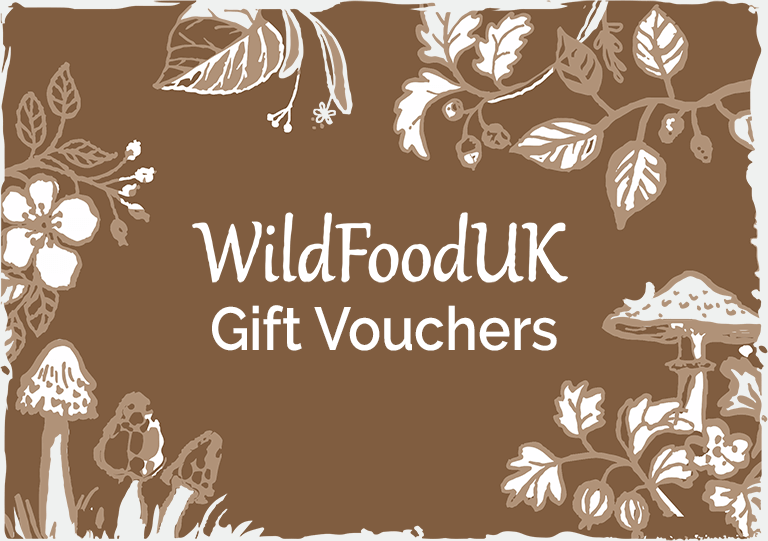 Please note that each and every mushroom you come across may vary in appearance to these photos.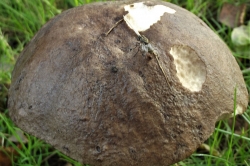 Cap
Smooth, starting hemispherical and flattening with age. Varying shades of brown. Sticky when wet.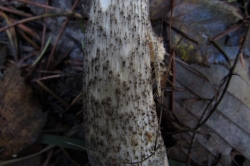 Stem
White to grey with a covering of small dark scales or floccules, giving it a dirty appearance. Tapering towards the top.
Possible Confusion
Other Leccinums, there are a few with brown caps which can be hard to distinguish but none of these Leccinums are poisonous. The orange cap Leccinums are toxic when raw and should be cooked for at least 15 minutes (see Orange Birch Bolete and Orange Oak Bolete).
Spore Print
Brown. Subfusiform.
Taste / Smell
Disappointing. Must be cooked before consumption.
Other Facts
There have been reports from America that some people react badly to Leccinums but these are not confirmed, however it has been suggested that you cook all Leccinums before consumption.
RELATED WILD FOOD RECIPES
RELATED FORAGING ARTICLES