Borage

Edible

Spring

Summer
Borage is a fairly inconspicuous plant, often overlooked in the wild due to its similarities to the incredibly common Green Alkanet which tastes horrible!
| | |
| --- | --- |
| Hedgerow Type | |
| Common Names | Borage, Starflower |
| Scientific Name | Borago officinalis |
| Season Start | Mar |
| Season End | Sep |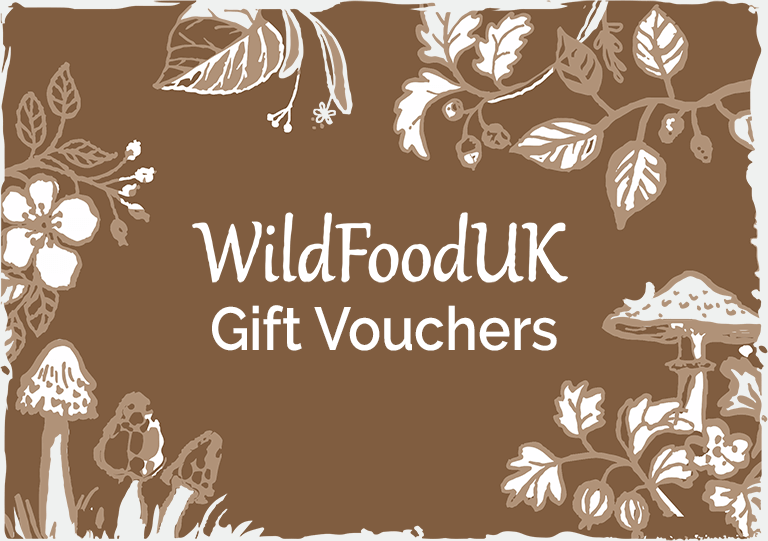 Please note that each and every hedgerow item you come across may vary in appearance to these photos.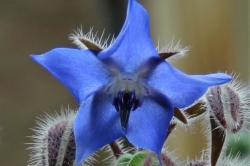 Flowers
The beautiful little blue flowers have five narrow, triangular-pointed petals. Flowers are most often blue in colour, although pink flowers are sometimes seen in the wild.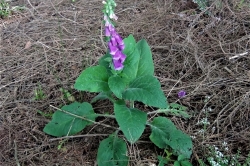 Possible Confusion
Green Alkanet or Foxglove, pictured, but the flowers should help in identification.
Taste
Borage tastes just like cucumber.
The flowers and young leaves are best as the mature leaves have rather a rough hairy nature. These can be used for cooking though, or for brewing a tea. The flowers are a great addition to salads and summer drinks.
It can be used dried as a pot herb with a freshening flavour.
Collecting
The young leaves can be picked as the plant grows, then leave it for a while until it starts to flower, you can then collect loads of flowers daily from every plant, borage can flower for very long periods.
Medicinal Uses
Traditionally Borage was used in gastrointestinal, respiratory and cardiovascular disorders.
Other Facts
The flowers of borage stand apart from those of Green Alkanet, though both have five similarly coloured petals, the petals are separated and the stamen are more pronounced, this makes the flower seem much more complicated, pretty and delicate.
Borage makes a great compost.
RELATED WILD FOOD RECIPES
RELATED FORAGING ARTICLES