Foxglove

Poisonous

Spring

Summer
There are a few species of foxglove and these poisonous plants can be hard to identify until the flowers appear.
| | |
| --- | --- |
| Hedgerow Type | |
| Common Names | Foxglove, Dead Mens Bells, Fairy Gloves, Lions Mouth, Witches Gloves |
| Scientific Name | Digitalis sp |
| Season Start | Mar |
| Season End | Sep |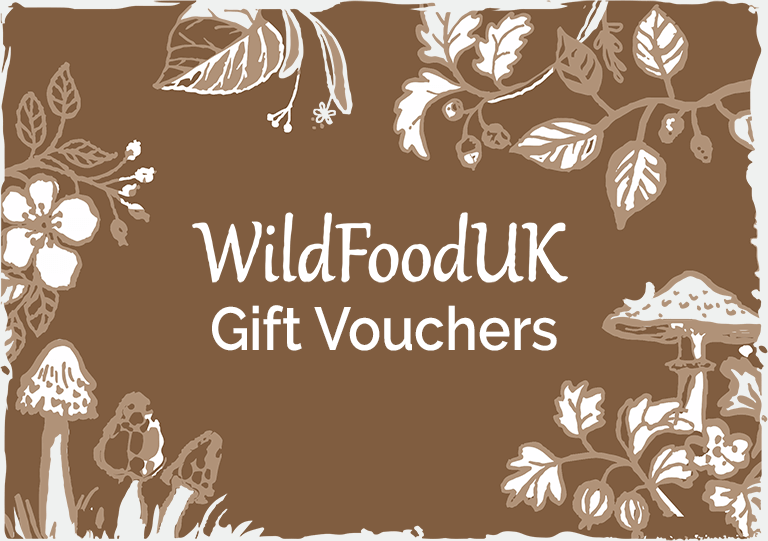 Please note that each and every hedgerow item you come across may vary in appearance to these photos.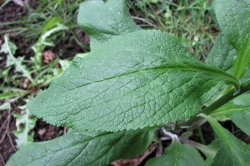 Leaves
Lanceolate and looking a little like Green Alkanet or Comfrey leaves. In its first year the leaves grow as a rosette, in its second year it will send up a flower stem.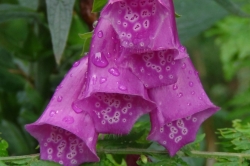 Flowers
Beautiful trumpet shaped flowers with speckled markings on the interior. They have been grown in many different colours, white, yellow, red, pink, lilac and deep purple. Deep purple is the most commonly found.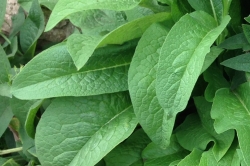 Possible Confusion
Before coming into flower the leaves can look similar to that of Green Alkanet or Comfrey, pictured.
Medicinal Uses
Digitalin from Foxglove was used to treat heart conditions.
Other Facts
The entire plant is very toxic including the leaves, flowers, seeds and roots.
RELATED WILD FOOD RECIPES
RELATED FORAGING ARTICLES