A rather unspectacular Bolete that can be difficult to identify to species, particularly as it ages. Although edible, this mushroom is rather tasteless and has a very spongy texture.
| | |
| --- | --- |
| Mushroom Type | |
| Common Names | Sepia Bolete (EN),, Cap Tyllog Llwydfrown (CY), Suchogrzybek Obciętozarodnikowy (PL), Csapottsprórás Tinóru (HU) |
| Scientific Name | Boletus / Xerocomellus porosporus |
| Synonyms | Xerocomus porosporus, Boletus porosporus |
| Season Start | Aug |
| Season End | Nov |
| Average Mushroom height (CM) | 8 |
| Average Cap width (CM) | 6 |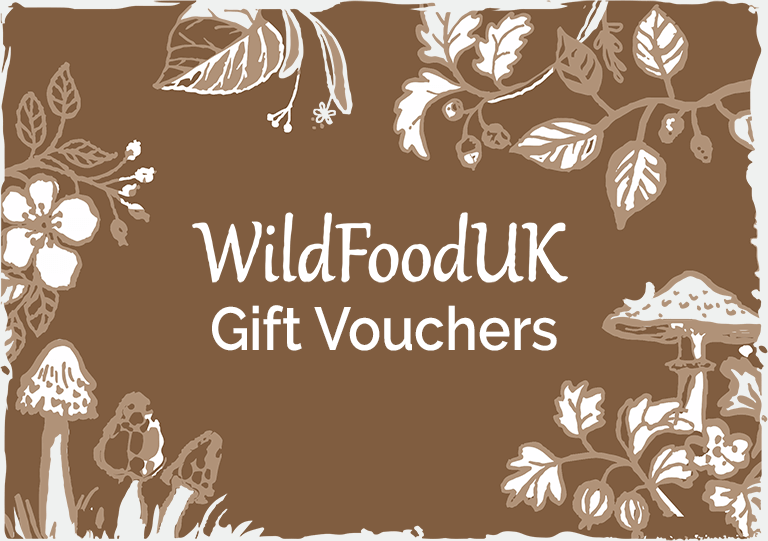 Please note that each and every mushroom you come across may vary in appearance to these photos.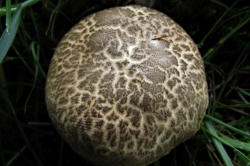 Cap
Starts olive brown and covered in tiny velvet like hairs, becoming paler and cracking, revealing cream to pale yellow flesh.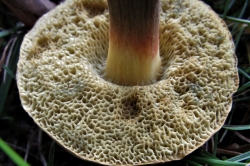 Pores
The pores are angular and start lemon yellow but darken with age and can then bruise blue. Xerocomoid Boletes have pore tubes that will generally split in half if the cap is torn apart, other Boletes pore tubes will normally separate and remain whole leaving them unbroken.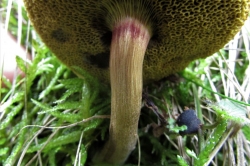 Stem
The top of the stem is bright yellow with a red zone or ring becoming brown/grey lower down, as the mushroom ages it looses these features with the stem becoming grey/brown with a slightly lighter apex.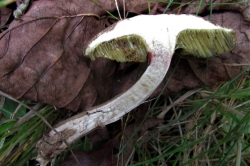 Flesh
White/yellow in the cap and top of the stem, becoming red/brown towards the base. Can stain blue when cut, especially in the cap.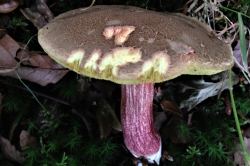 Spore Print
Olive/brown. Subfusiform.
Other Facts
Although edible, it is not a tasty mushroom and we don't recommend eating them.
RELATED WILD FOOD RECIPES
RELATED FORAGING ARTICLES