An ephemeral mushroom that can grow in very large clusters but soon melts to a thick, black, ink like liquid.
| | |
| --- | --- |
| Mushroom Type | |
| Common Names | Woodland Inkcap (EN), Czernidłak Szorstkozarodnikowy (PL), Erdei Tintagomba (HU) |
| Scientific Name | Coprinellus silvaticus |
| Synonyms | Coprinus silvaticus |
| Season Start | Sep |
| Season End | Nov |
| Average Mushroom height (CM) | 6 |
| Average Cap width (CM) | 3 |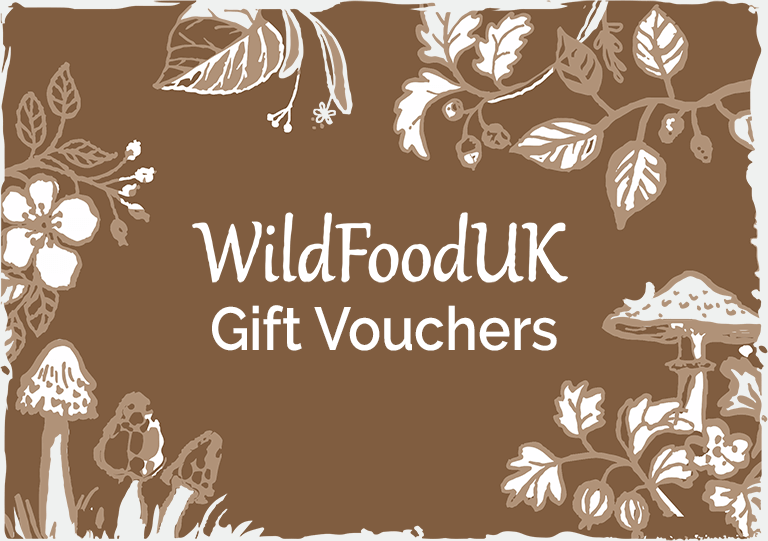 Please note that each and every mushroom you come across may vary in appearance to these photos.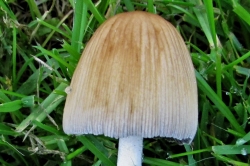 Cap
Grooved and starting a pale buff, becoming orange/brown with a dark area at the peak of the cap. When fully mature this will split and deliquesce (melt) into a black ink like liquid.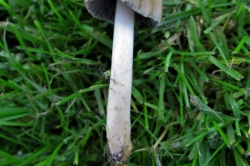 Stem
White and smooth looking but with very close inspection is slightly hairy. It is brittle and can split easily.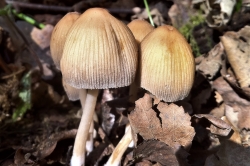 Possible Confusion
The Glistening Inkcap (Coprinellus micaceus), pictured, looks very similar but has tiny mica crystals 'glistening' on the cap and they usually, but not always, grow in smaller groups.
Spore Print
Very dark brown/black. Almond shaped.
RELATED WILD FOOD RECIPES
RELATED FORAGING ARTICLES