This is not a mushroom for novice foragers as it looks very like the deadly poisonous Clitocybe dealbata or rivulosa and great care should be taken when trying to identify this species.
| | |
| --- | --- |
| Mushroom Type | |
| Common Names | The Miller (EN), The Sweetbread Mushroom, Cap Melinydd (CY), Bruzdniczek Największy (PL), Kajsza Lisztgomba (HU) |
| Scientific Name | Clitopilus prunulus |
| Season Start | Jun |
| Season End | Nov |
| Average Mushroom height (CM) | 5 |
| Average Cap width (CM) | 10 |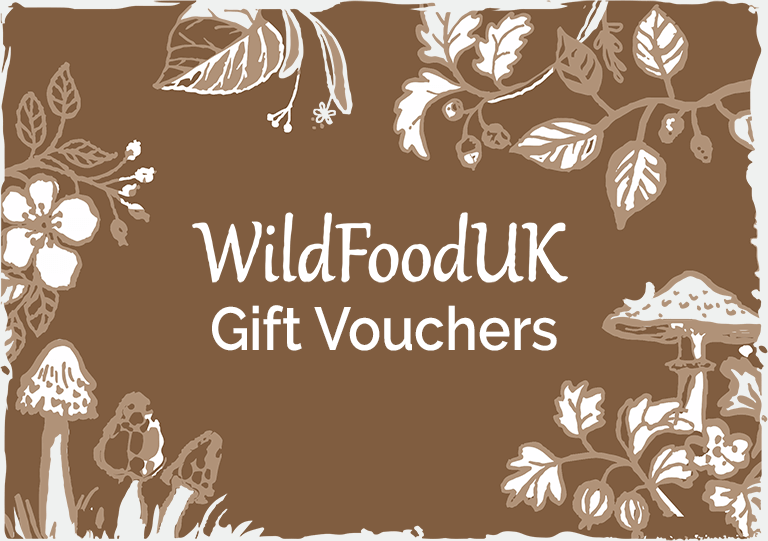 Please note that each and every mushroom you come across may vary in appearance to these photos.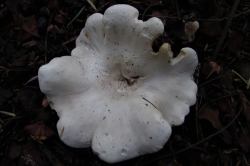 Cap
White to porcelain white with a fine suede like surface when dry. Starts fairly round but develops very uneven lobed edges and a depressed centre.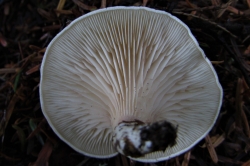 Gills
White turning to pink as the pink spores colour them. Strongly decurrent, running down the stem.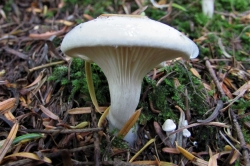 Stem
White with slight grey hints and not always joined to the middle of the cap and can be quite eccentric.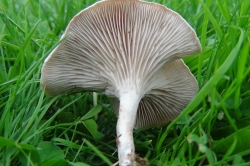 Possible Confusion
Can look very like the Deadly Poisonous Fool's Funnel (Clitocybe rivulosa) which seems to be merged with the former Ivory Funnel (Clitocybe dealbata) although these generally grow in rings in grassland. The best id for The Miller is the smell, like raw dough in polite company but described more accurately as spermatazoic in some mycology books.
Spore Print
Pink. Ellipsoid.
Taste / Smell
Strong mushroom taste when cooked but smells of raw dough.
RELATED WILD FOOD RECIPES
RELATED FORAGING ARTICLES