The commonest Cordyceps species growing in the UK although being small can make it hard to find.
| | |
| --- | --- |
| Mushroom Type | |
| Common Names | Scarlet Caterpillarclub (EN), Pastwn Coch y Lindys (CY), Maczużnik Bojowy (PL), Vörös Rovarrontógomba (HU) |
| Scientific Name | Cordyceps militaris |
| Season Start | Aug |
| Season End | Nov |
| Average Mushroom height (CM) | 4 |
| Average Cap width (CM) | 0.5 |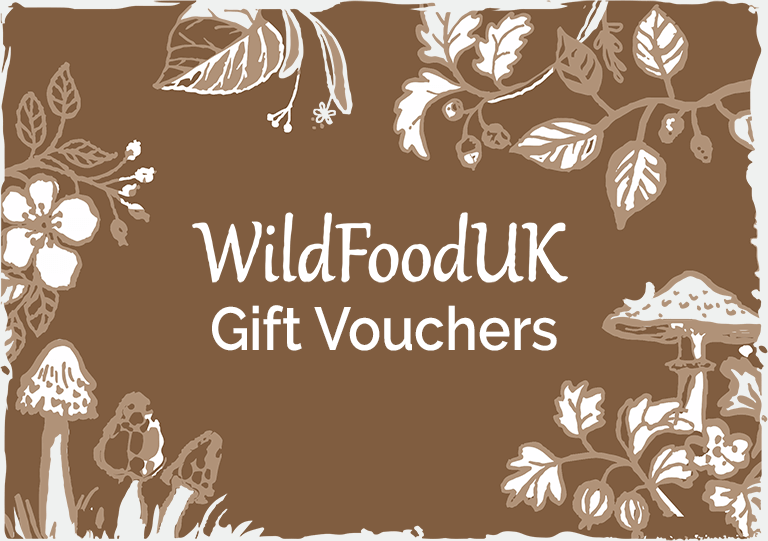 Please note that each and every mushroom you come across may vary in appearance to these photos.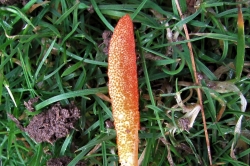 Fruiting Body
The slightly swollen bright orange to scarlet/orange fruit body can be up to 4cm long and is covered in raised pores.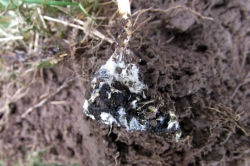 Bulbous Base
It does not have a bulbous base but is attached to a butterfly or moth larva or pupa which can appear bulbous or large if the mushroom is unearthed.
Possible Confusion
Can look similar to some Clavaria species but these grow in groups rather than the normally single Scarlet Caterpillarclub.
Spore Print
White. It has barrel shaped spores that first appear joined like a string of sausages.
Taste / Smell
Earthy, nutty
Other Facts
The Scarlet Caterpillarclub takes over a butterfly or moth larvae or pupae and grows from inside the larva, filling it with mycelium.
RELATED WILD FOOD RECIPES
RELATED FORAGING ARTICLES