An edible but not worthwhile medium size mushroom with wrinkled, viscid cap and white gills, balancing on a really slim, tall stem.
| | |
| --- | --- |
| Mushroom Type | |
| Common Names | Rooting Shank (EN), Coesyn Gwreiddiog (CY), Pieniążkówka Gładkotrzonowa (PL), Nyálkás Gyökeresfülőke (HU) |
| Scientific Name | Hymenopellis radicata |
| Synonyms | Xerula radicata, Oudemansiella radicata |
| Season Start | Jun |
| Season End | Nov |
| Average Mushroom height (CM) | 9-20 |
| Average Cap width (CM) | 3-12 |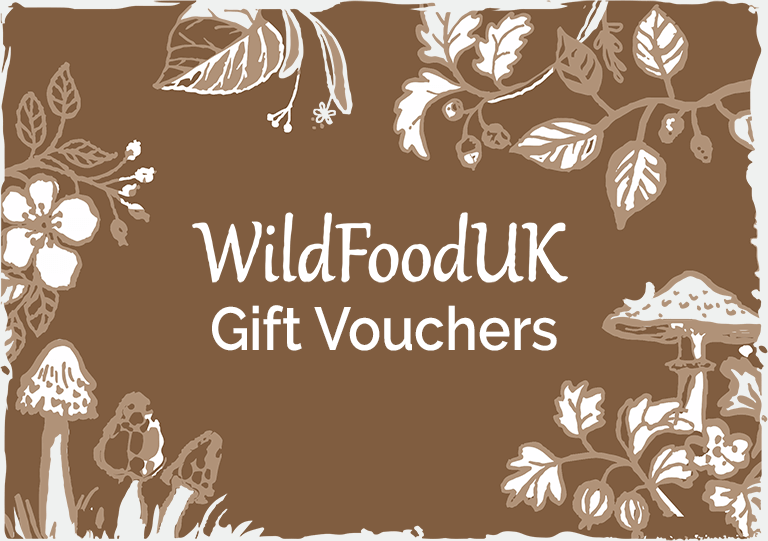 Please note that each and every mushroom you come across may vary in appearance to these photos.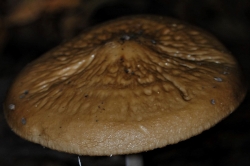 Cap
Bell-shaped to convex, than flattened with a broad umbo. Pallid or ochraceous to olive-brown. Surface slimy (viscid) when wet, shiny when dry, radially wrinkled.
Gills
Notched (sinuate) and slightly decurrent, broad, widely spaced. White-cream, the edge can be pale brownish, and covered with loose, cotton-like scales (floccose).
Stem
Cylindrical with a thickened, long-rooting base, tapering towards the top. White at apex, brownish with lengthwise grooves towards the base.
Flesh
Watery, soft and elastic in cap, tough and fibrous in stem, whitish.
Habitat
Saprotrophic on wood. Grows solitary or a few together, under or near deciduous trees, especially beech, less often oaks, attached to their roots or buried wood.
Possible Confusion
Xerula pudens has smaller, dry cap and cinnamon coloured velvety stem, it grows on the same habitat as Rooting Shank, but much less frequent.
Hydropus subalpinus has a silky-shiny, mostly dry or slightly sticky, smooth cap, and generally much smaller than Rooting Shank. It grows on decaying beech.
Taste / Smell
Odourless or slightly fruity in smell, taste not distinctive. Edible, but not worthwhile. If you still want to eat it, we recommend you remove the viscid skin of the cap.
Frequency
Common and widespread in the UK.
Spores
White. Broadly ellipsoid.
RELATED WILD FOOD RECIPES
RELATED FORAGING ARTICLES