This mushroom can be dried and ground and used as a pepper like condiment or eaten cooked by people who like hot chillies.
| | |
| --- | --- |
| Mushroom Type | |
| Common Names | Peppery Bolete (EN), Cap Tyllog Poeth (CY), Maślaczek Pieprzowy (PL), Borsos Tinóru (HU) |
| Scientific Name | Boletus / Chalciporus piperatus |
| Season Start | Aug |
| Season End | Oct |
| Average Mushroom height (CM) | 7 |
| Average Cap width (CM) | 8 |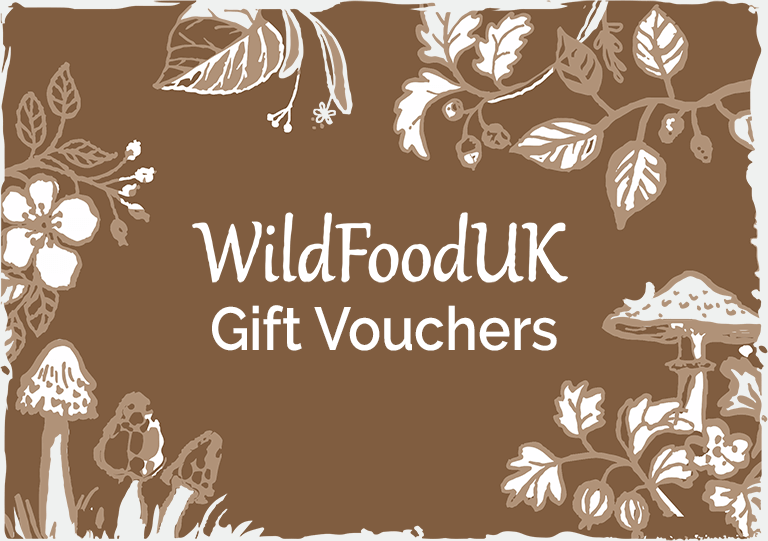 Please note that each and every mushroom you come across may vary in appearance to these photos.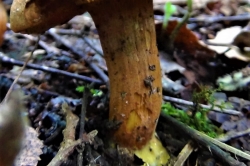 Stem
Fairly thin for a Bolete, yellow to cinnamon coloured with hints of red and vertically striated. The stem is chrome yellow at the base but this can often be covered by earth.
Possible Confusion
A small nibble on this Bolete will soon give its identity away due to its hot peppery taste.
Spore Print
Cinnamon. Subfusiform, ellipsoid.
Taste / Smell
Peppery and hot.
RELATED WILD FOOD RECIPES
RELATED FORAGING ARTICLES