Called the Deceiver as it looks like many other small fungi and can be various hues and colours.
| | |
| --- | --- |
| Mushroom Type | |
| Common Names | The Deceiver (EN), Waxy Laccaria, Twyllwr Gloyw (CY), Lakówka Pospolita (PL), Húsbarna Pénzecskegomba (HU) |
| Scientific Name | Laccaria laccata |
| Season Start | Jun |
| Season End | Nov |
| Average Mushroom height (CM) | 10 |
| Average Cap width (CM) | 6 |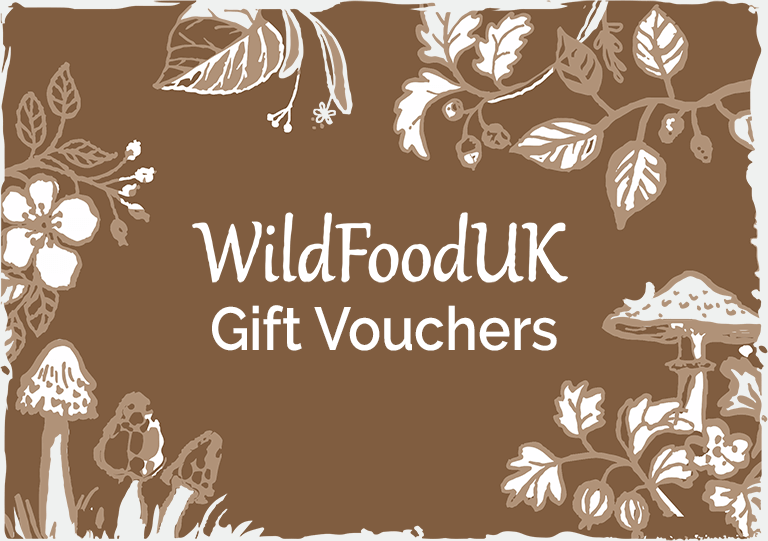 Please note that each and every mushroom you come across may vary in appearance to these photos.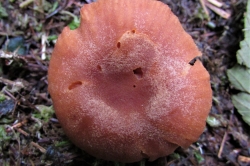 Cap
Convex to flattened with depressed centre and even upturned edges, can have undulating edges with age. Red/orange/salmon pink/brown but fading with age.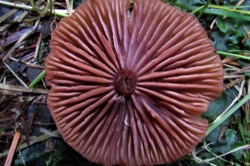 Gills
Gills red/orange/salmon pink/brown. Widely spaced, broad and irregular with shorter gills in between.
Possible Confusion
A few species of small mushrooms look similar so be sure of the identity before consuming.
Spore Print
White, cream/yellow. Globose to subglobose with spines.
Taste / Smell
OK but best added to other mushroom dishes to make up the numbers. Use only the caps as the stems are fibrous.
RELATED WILD FOOD RECIPES
RELATED FORAGING ARTICLES