A common Mycena found growing in clusters on well rotted wood with distinctive cross or toothed gills. It can be found year round but is more likely to be found in Summer and Autumn.
Mushroom Type
Common Names
Common Bonnet (EN), Bonet (y) Coed (CY), Grzybówka Hełmiasta (PL), Rózsáslemezű Kígyógomba (HU)
Scientific Name
Mycena galericulata
Synonyms
Mycena rugosa
Season Start

All

Year
Season End

All

Year
Average Mushroom height (CM)
8
Average Cap width (CM)
5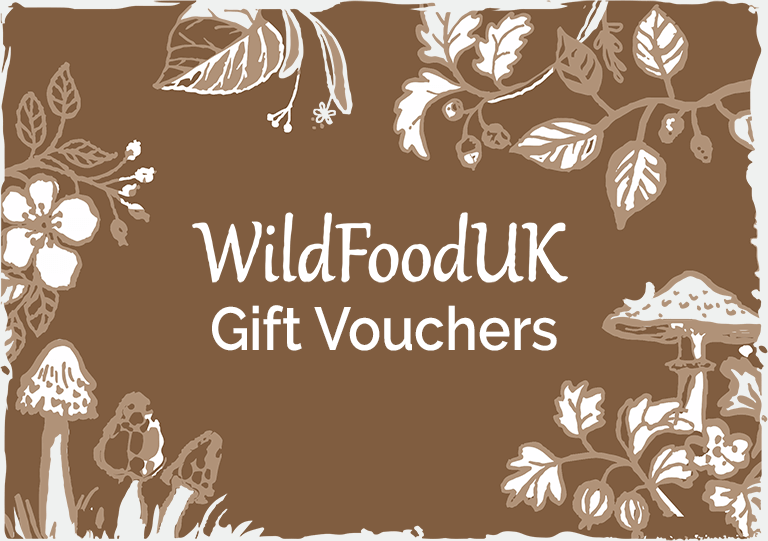 Please note that each and every mushroom you come across may vary in appearance to these photos.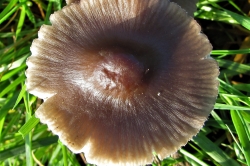 Cap
Starting dark brown and rounded, becoming bell shaped with faded edges, finally becoming flat or upturned at the edges with a small umbo and fading in colour. Has striations on the top mirroring the gills underneath.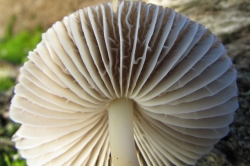 Gills
White, fairly widely spaced and sometimes having small gills or veins running at ninety degrees to the gills, rather like ladder rungs. These are not always present but can usually be found on slightly more mature mushrooms. Click on the photo to enlarge.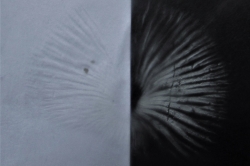 Spore Print
Off white. Broadly ellipsoid. You should scrape your spores into a small pile to get an accurate spore colour.
Other Facts
One of the larger clustered Mycena, this mushroom is still small and insubstantial so we don't really consider it for eating.
The name Mycena comes from the hats worn by the ancient Greek Mycenae.
RELATED WILD FOOD RECIPES
RELATED FORAGING ARTICLES