Cardiff, Bute Park Summer Foraging Course
Day : Saturday
Date : 03/08/2019
Time : 12:00 pm - 3:30 pm (Approx End)
Meet Point :
Address
Bute Park,
Castle Street,
Cardiff,
,
CF10 1BJ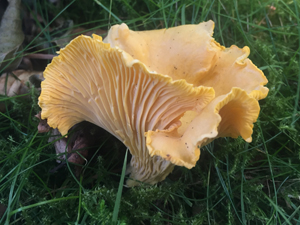 We find lots of summer fungi in Bute Park, including plenty of Oyster mushrooms and even the occasional Chanterelle. There will still be lots of plants around to talk about too so this course should be about half plants and half mushrooms, depending on the recent weather.
We will meet at the Castle Street entrance to the park, outside the Pettigrew tearooms at 12pm.
We recommend you bring
Comfortable, weather appropriate clothing and footwear
Camera
Note pad/pen
A drink
Drinks at the cafe are not included.
Under 12 year olds can come for free, within reason; but please let us know how many will be coming in advance.
3:30pm is only an approximate finish time and depending on certain factors, the course could run until 4pm.