Wood Avens

Edible

Autumn

Spring

Summer

Winter
Very common anywhere shady and we can't think of any woods or hedgerows that don't have some growing somewhere.
| | |
| --- | --- |
| Hedgerow Type | |
| Common Names | Wood Avens, Herb Bennet, Colewort, St Benedicts Herb |
| Scientific Name | Geum urbanum |
| Season Start | Jan |
| Season End | Dec |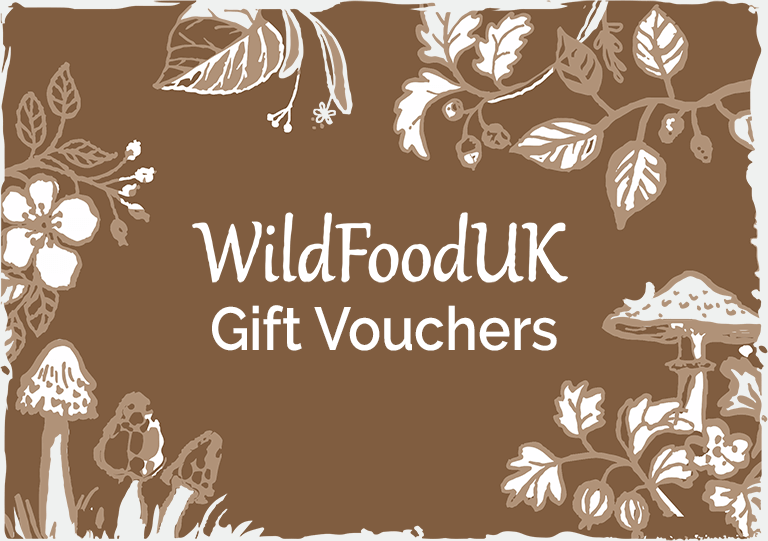 Please note that each and every hedgerow item you come across may vary in appearance to these photos.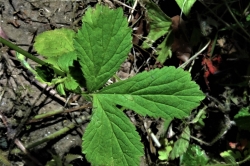 Leaves
A little like strawberry leaves growing in a rosette. The leaf stalk has a downy three lobed terminal leaf and then smaller single opposite leaves lessening in size towards the stem base.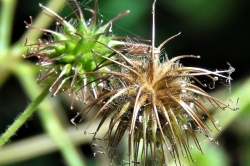 Seeds
The seeds are in the form of a burr which you have probably found attached to your trousers, socks and dog after a woodland walk.
Possible Confusion
A fairly distinctive plant, especially when flowering or in fruit.
Smell
The roots smell of cloves but the mud must be removed first as mud has a strong smell.
Taste
The leaves have a neutral taste but the roots taste of cloves.
Collecting
The leaves when young can be added to salads or stews or deep fried where they puff up a bit like prawn crackers.
The root is best picked, washed and used fresh but can be dried to store for later use, it loses some of its intensity but is still strong enough for use.
Medicinal Uses
Herbalists used to use it to treat poison, dog bites and liver disease, herbalists now use it for the treatment of gout, diarrhoea, heart disease and ulcers.
Other Facts
Used to mask the smell of clothes when people didn't bathe as much and for detering moths.
RELATED WILD FOOD RECIPES
RELATED FORAGING ARTICLES