Pineapple Weed

Edible

Autumn

Spring

Summer
This plant can be found in tough environments and prefers to grow in poor, compacted soil.
| | |
| --- | --- |
| Hedgerow Type | |
| Common Names | Pineapple Weed, Wild Chamomile, Wild Chamomile |
| Scientific Name | Matricaria discoidea |
| Season Start | May |
| Season End | Oct |
Please note that each and every hedgerow item you come across may vary in appearance to these photos.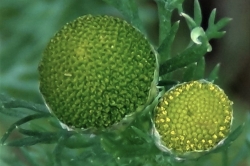 Flowers
The flowers are daisy like but without white petals. There are very small stunted petals but they don't last very long. The inner yellow/green corollas are dome shaped.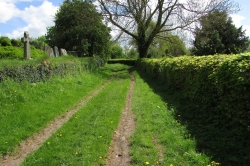 Habitat
Usually in poor, compacted soil around foot paths, field entrances, waste ground and road sides.
Possible Confusion
Chamomile and Mayweed but these are edible, the main identification of this plant is the strong pineapple smell.
Smell
Strongly of pineapple.
Taste
Sweet and like pineapple.
Frequency
Common around field entrances, paths or compacted soil.
Collecting
The flower heads are the best part of this plant and taste very like pineapple.
The leaves can be added to salads or nibbled as you are walking.
Medicinal Uses
Has been used to treat gastrointestinal upset, sores and fevers.
RELATED WILD FOOD RECIPES
RELATED FORAGING ARTICLES