Oregon Grape

Edible

Autumn

Spring

Summer

Winter
A common member of the Barberry family that can now be found in parks, gardens and some woodland.
| | |
| --- | --- |
| Hedgerow Type | |
| Common Names | Oregon Grape, Holly Leaved Barberry, Oregon Holly |
| Scientific Name | Mahonia aquifolium |
| Season Start | Jan |
| Season End | Dec |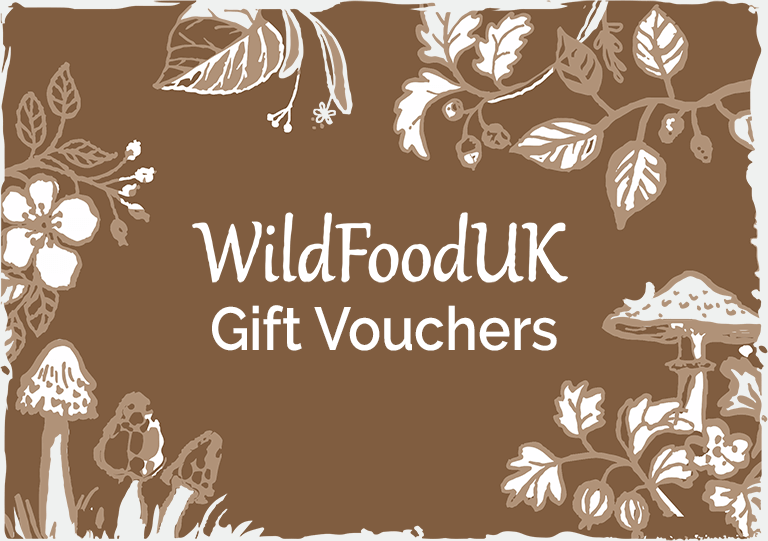 Please note that each and every hedgerow item you come across may vary in appearance to these photos.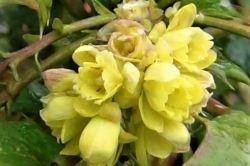 Flowers
Small bright yellow flowers hanging in dense clusters above the leaves in either Spring, Summer, Autumn or even Winter.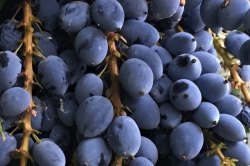 Fruit
Long clusters of Purple to Black berries covered in a light bloom giving them a blue appearance.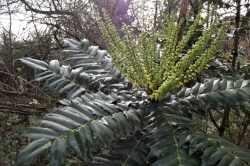 Habitat
Mainly in gardens and parks but occasionally spread to the wild as this picture of Mahonia in woodland shows.
Possible Confusion
Holly looks similar but the fruits of holly are orange/red.
Taste
The berries can be very tart but mixed with other sweet berries or with the addition of honey or sugar they are quite delicious.
Frequency
Becoming more common.
Collecting
The ripe berries should be very dark blue to black with a white sheen.
Medicinal Uses
Mahonia has been used to treat eczema and psoriasis but can cause a rash itself and side effects include a burning sensation, hardly a relief from the symptoms of eczema or psoriasis I'd have thought.
Other Facts
The inner bark and roots can be used to make a yellow dye.
RELATED WILD FOOD RECIPES
RELATED FORAGING ARTICLES