Black Nightshade

Poisonous

Autumn

Summer
A poisonous member of the Solonacea family that includes potatoes and tomatoes, but also deadly nightshade. Can be a prolific weed in the garden with a bushy habit growing to around 100cm. White flowers and black berries. There are at least two varieties, a species complex and cultivated versions, some of which are edible (sometimes after special preparation) – but not the wild UK variety. Ingestion causes effects delayed by 6 – 12 hours including vomiting, diarrhea, sweating, confusion, and abdominal pains.
| | |
| --- | --- |
| Hedgerow Type | |
| Common Names | Black Nightshade, Black nightshade, Blackberry nightshade |
| Scientific Name | Solanum nigrum |
| Season Start | Jul |
| Season End | Sep |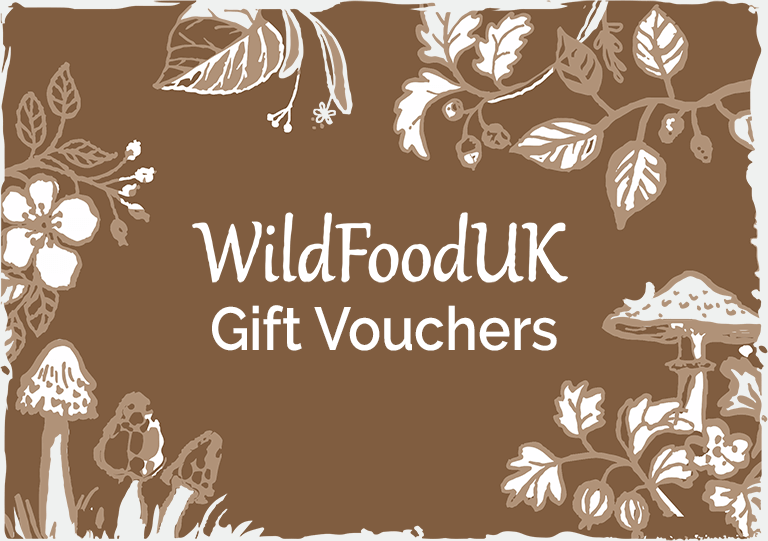 Please note that each and every hedgerow item you come across may vary in appearance to these photos.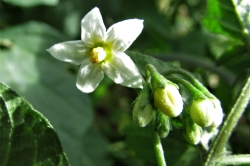 Flowers
On separate stems opposite to leaves, White in clusters, with 5 petals and a yellow centre. 10-15mm. Very similar to tomato.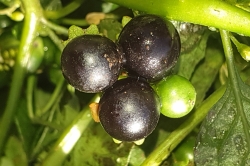 Fruit
Clusters of tomato like berries, starting green ripening to black, 5-10mm. Structure like a tomato, many seeds in a soft pulp.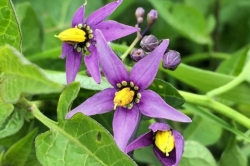 Other Facts
Edible varieties are cultivated around the world, but it is never a high quality crop, eaten by the poor, the berries sometimes made into jam. 
RELATED WILD FOOD RECIPES
RELATED FORAGING ARTICLES