Private Foraging Courses

If you can't make it to one of our scheduled foraging courses or would like to find out what is growing in your local area we are also available for private forays.
On a private foray we can arrange what's best for you.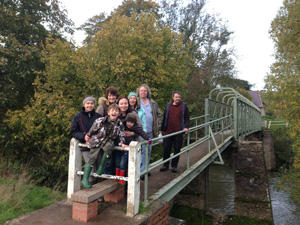 If you would like a wild food cooking or brewing course, medicinal plant walk, a day catching crayfish, or to learn how to dry and store mushrooms just let us know.
Private foraging courses can be arranged for stag or hen parties, work events, for chefs, or for any group of friends wishing to find out more about natures bountiful larder.
Private forays will cost a minimum of £200 plus travel costs.
To find out more, or to arrange a private foraging course please email us at:
admin@wildfooduk.com