Not a poisonous mushroom but can cause gastric upsets.
| | |
| --- | --- |
| Mushroom Type | |
| Common Names | Blue Roundhead (EN), Pengrwn Glas (CY), Pierścieniak Niebieskawy (PL), Zöldeskék Harmatgomba (HU) |
| Scientific Name | Stropharia caerulea |
| Season Start | Aug |
| Season End | Dec |
| Average Mushroom height (CM) | 9 |
| Average Cap width (CM) | 8 |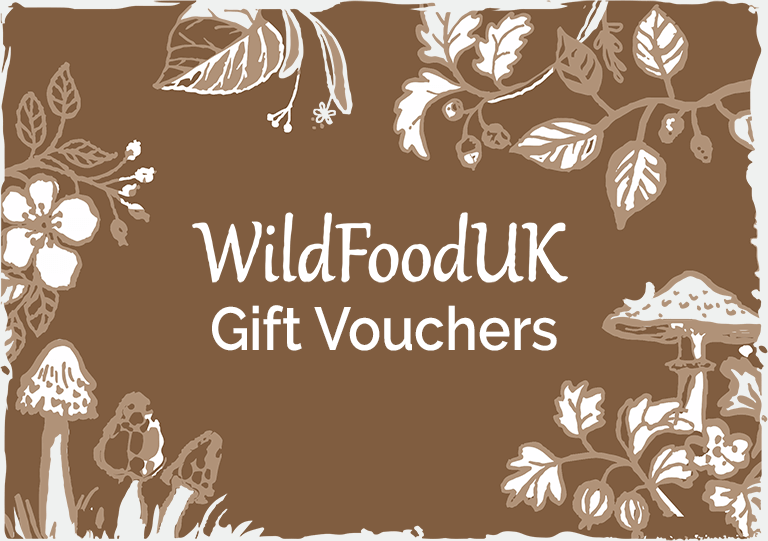 Please note that each and every mushroom you come across may vary in appearance to these photos.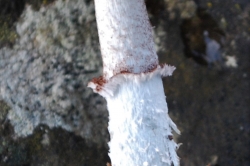 Skirt
Has a long-lasting white ring, the top surface of which becomes coloured with the brown spores.
Possible Confusion
The only similar looking mushroom is the Verdigris Agaric (Stropharia aeruginosa), which is rarer and has white edged gills.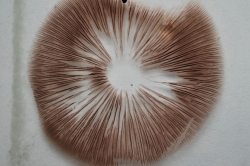 Spore Print
Purple/brown. Ellipsoid. The spores should be scrapped into a small pile to get an accurate spore colour.
Other Facts
This mushroom suspected to contains psilocybin and psilocin, powerful hallucinogens. There is a single study back from 1981 which reported these substances from the fruit body of S. caerulea, but it seems to be just a mistake, because none of the later analytical studies were able to find any of these even in traces.
This mushroom will also cause gastric upsets so is not a safe mushroom for consumption.
RELATED WILD FOOD RECIPES
RELATED FORAGING ARTICLES