Not a dangerously poisonous mushroom but can cause gastric upsets and hallucinations.
| | |
| --- | --- |
| Mushroom Type | |
| Common Names | Blue Roundhead |
| Scientific Name | Stropharia caerulea |
| Season Start | Aug |
| Season End | Dec |
| Average Mushroom height (CM) | 9 |
| Average Cap width (CM) | 8 |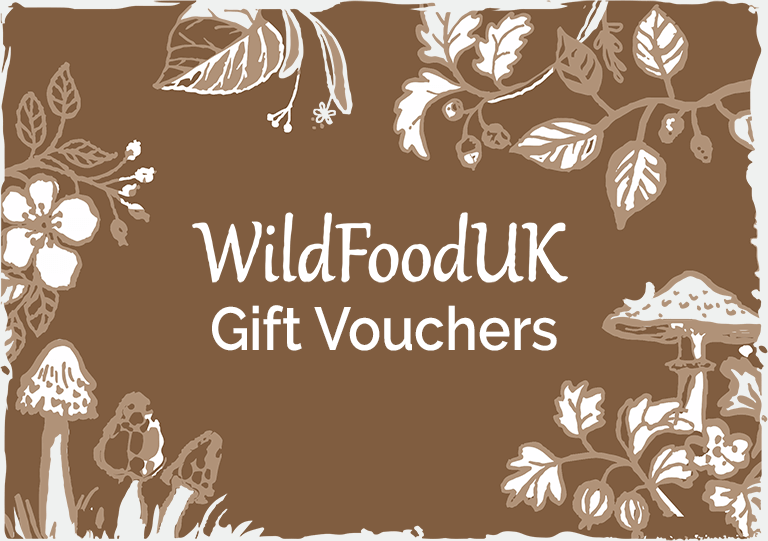 Please note that each and every mushroom you come across may vary in appearance to these photos.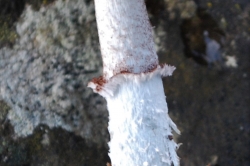 Skirt
Has a long lasting white ring, the top surface of which becomes coloured with the brown spores.
Possible Confusion
The only similar looking mushroom is the Verdigris Agaric, Stropharia aeruginosa, which is rarer and has white edged gills.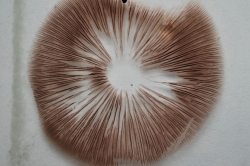 Spore Print
Purple/brown. Ellipsoid. The spores should be scrapped into a small pile to get an accurate spore colour.
Other Facts
This mushroom contains psilocybin and psilobin, powerful halluncinogens, but this mushroom will also cause gastric upsets so is not a safe mushroom for consumption.
RELATED WILD FOOD RECIPES
RELATED FORAGING ARTICLES