West Midlands, Solihull Spring Foraging Courses
These courses will take place in Elmdon Park, a beautiful park and local nature reserve on the outskirts of Solihull. The name Elmdon means 'hill of the elms'. As well as a hill, this park has a mixture of meadows, woodland, streams and ponds, making it a great location for Spring and Summer foraging.
This venue is within easy reach of Sutton Coldfield, Birmingham, Coventry and Redditch.
We will meet at the Elmdon Park car park. The course starts with a short introduction on what to look for, our Foraging Code and a brief discussion of the Countryside Act, where it relates to foraging.
Then we'll set off on a roughly 2.5 hour, slow-paced walk around the meadows and hedgerows, teaching you how to identify the different plants, flowers, fruits and mushrooms that we find.
We will stop along the way for some seasonal homemade refreshments, such as our lovely hogweed and wild garlic soup, elderflower champagne or fruit leathers.
After the walk we will end the day with a tasty wild food lunch based on what we have found. All of our food is seasonal, so what we make depends on recent weather and what is around at that time of year. In Spring we will be making use of the fresh wild greens and in Summer the wild fruits and mushrooms that the park has to offer.
After the course, we will email you a list of everything we talk about on the day to help you to remember what you have learnt.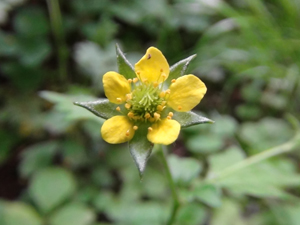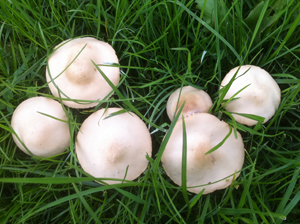 Elmdon Park Car Park
Elmdon Park
Solihull
West Midlands
B92 9EJ
We will meet in the Elmdon Park car park, the one opposite to Elmdon Church. If travelling via public transport, take the X2 Birmingham to Solihull bus and get off at the Hatchford Brook stop, the meeting point is less than a mile walk through the park from here.