Ayrshire, Craigengillan Estate Spring Foraging Courses
Craigengillan is an award-winning estate. It has 3,000 acres of new and ancient native woodland, pasture, wetlands, heaths and lochs. Set amidst the hills of the Southern Uplands of Scotland 17 miles from Ayr and 50 miles from Glasgow, Craigengillan is surrounded by one of the most beautiful landscapes in Scotland, and one with a fascinating history. It was first established as an estate in 1580, when it encompassed over 30,000 acres and stretched as far as Carsphairn. 
Craigengillan Estate is part of the UNESCO Biosphere Reserve which promotes learning crafts and skills which help nature and make people more connected with nature, creating more biodiversity for wildlife and species of flowering plants, mosses, ferns, birds, red squirrels, dragonflies and butterflies. The ethos at Craigengillan is one which resonates with us at Wild Food UK, we believe in a more sustainable future, one in which humans and nature are working close together, not separate.
The course starts with a short introduction on what to look for and a brief of the general countryside codes, where they relate to foragers.
Then we'll set off on a roughly 2.5 hour walk around the vast grounds, teaching you how to identify the different plants, flowers and hopefully mushrooms that we find.
There will be a break along the way for some homemade refreshments such as our lovely hogweed and wild garlic soup, or fruit leathers.
After the walk we will end the day with a tasty wild food lunch based on what we have found. All of our food is seasonal, so what we make depends on the recent weather and what is around at that time of year. In spring we will be making use of the fresh wild greens and in autumn the array of tasty wild mushrooms that the estate has to offer.
After the course we will email you a list of everything we talk about on the day; to help you remember what you have learnt.
The estate also offers fantastic accommodation. Nestled deep within the grounds of Craigengillan Estate sit two beautifully restored cottages and luxury self catering Glamping pods. If you would like to make this course into a weekend away in this beautiful part of the country, then you can find out more about their accommodation options here.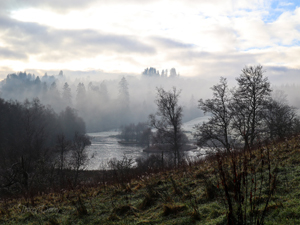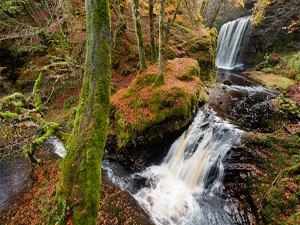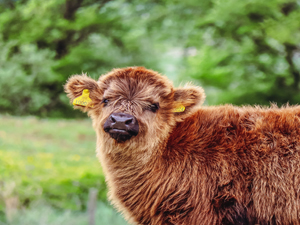 Craigengillan Estate
Dalmellington,
Ayrshire
Scotland
KA6 7PZ