Hampshire, South Downs Autumn Field Mycology and Mushroom Foraging Course
Day : Saturday
Date : 21/10/2023
Time : 11:00 am - 4:00 pm (Approx End)
Meet Point :
Address
Hampshire: South Downs,
Queen Elizabeth Country Park Visitor Centre, ,
South Downs Way,,
Waterlooville,,
PO8 0QE
Hampshire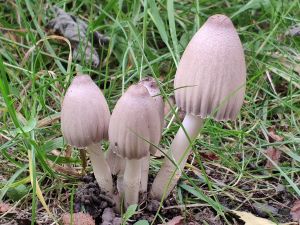 We will be meeting in the Visitor Centre car park at 11am.
This is a specialist Field Mycology and Mushroom Foraging Course.
The course is perhaps more suited to people who already have experience identifying mushrooms, rather than novices. Not suitable for children under 12 years.
Your course leaders will be our resident Mycologist Attila Fodi plus one of our Foraging Instructors.
On this course you will learn how to identify many interesting fungi. These will include plenty of edible species, which our Foraging Instructors will discuss in detail, plus many other inedible and poisonous fungi, including little brown mushrooms, polypores, crusts and many other fascinating species which we hope to find along the way.
The course is designed to help you identify a wide variety of fungi in the field, often with the help of books and chemical tests.
We will be meeting at 11am with a talk on the rules of foraging and how to collect properly.
We will then set off for roughly a 2.5 hour, slow-paced hour walk, discussing and collecting what we find. We will then stop for a wild food late lunch, prepared by our Foraging Instructors. This will be followed by a detailed identification of the various species collected on the walk, where you will be taught how to identify species that are a bit more unusual than the mushrooms foragers normally collect.
After the course you will receive course notes by email, listing everything found on the day.

For your day, we recommend you bring:
Comfortable, weather appropriate clothing and footwear
Note pad and pen
Water / drink to stay hydrated
Camera
Please note that 4pm is only an approximate finish time, which may alter depending on circumstances on the day.
This event is fully booked.