Prickly Wild Lettuce

Edible

Spring

Summer
A very common plant that will grow almost anywhere where it get lots of sun and little competition from other plants. It is very similar in look and medicinal effects to Wild Lettuce, Lactuca virosa.
| | |
| --- | --- |
| Hedgerow Type | |
| Common Names | Prickly Wild Lettuce, Wild Lettuce, Opium Lettuce |
| Scientific Name | Lactuca serriola |
| Season Start | Apr |
| Season End | Sep |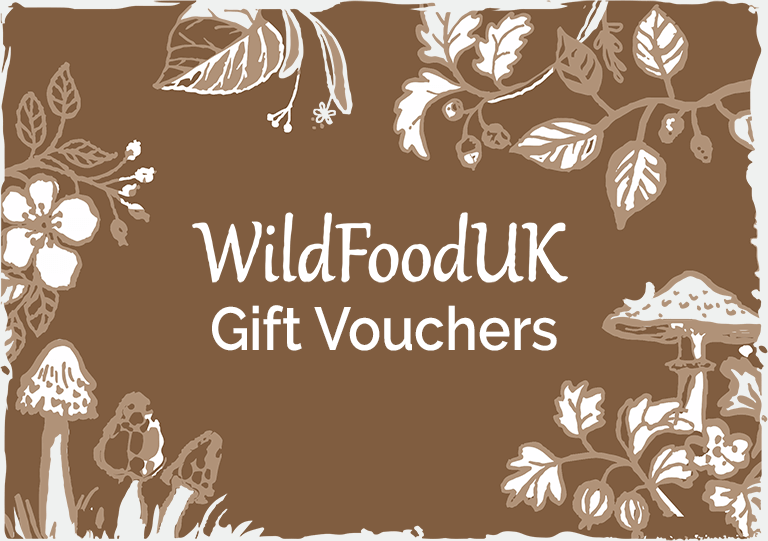 Please note that each and every hedgerow item you come across may vary in appearance to these photos.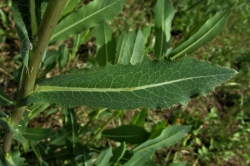 Leaves
Greyish green with spines along the edges and the midrib on the underside. The base of the leaf wraps partway around the stem.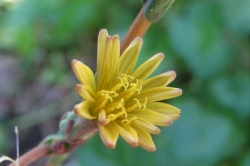 Flowers
Delicate small yellow flowers that can have a purple tinge on the underside and edges of the petals. The flowers open in the morning and will usually be shut by early afternoon.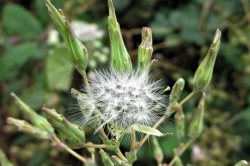 Seeds
Has a Dandelion like clock of parachutes with a relatively large black seed attached to the base.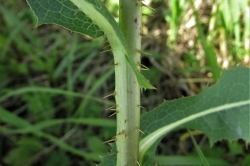 Stem
Green, sometimes with red or purple marks and covered in short spines that can be green, red or purple.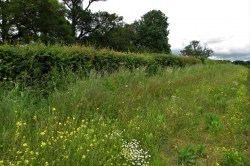 Habitat
Will grow almost anywhere sunny with little competition like between paving slabs, gaps in walls, flower beds and especially freshly disturbed soil around field edges.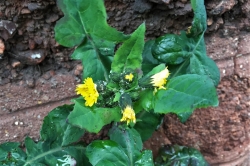 Possible Confusion
Could be confused with Sow Thistle, pictured, especially one of the prickly species but this is not a problem as both are edible.
Looks a little like Wild Lettuce, Lactuca virosa, but it lacks the spines of Prickly Wild Lettuce.
Taste
It can be quite bitter and needs the spines removing but is good covered in dressing in a mixed salad.
Medicinal Uses
Prickly Wild Lettuce and Wild Lettuce contain Lactucarium, a substance similar to opium and both have been used to treat pain, insomnia, anxiety and restlessness and although scientific studies supporting this in humans is lacking, there have been positive results using mice.
RELATED WILD FOOD RECIPES
RELATED FORAGING ARTICLES